Dry bags are a vital piece of outdoor gear. While dry bags can be incredibly diverse, the main job is to keep all of your gear dry. Whether camping, hiking, or kayaking, they must be durable and submersible. Let's look at how they work and choose the best one for your needs.
How Does a Dry Bag Work?
A Dry Bag is a flexible container with a roll-top closure. Dry Bags provide a Watertight enclosure by the way they are secured. Instead of a Ziploc type of closing mechanism, the bag is secured by rolling down or dog-ear the top at least 3 times, then clipping the buckles together. See my post about the proper way to close a dry bag here.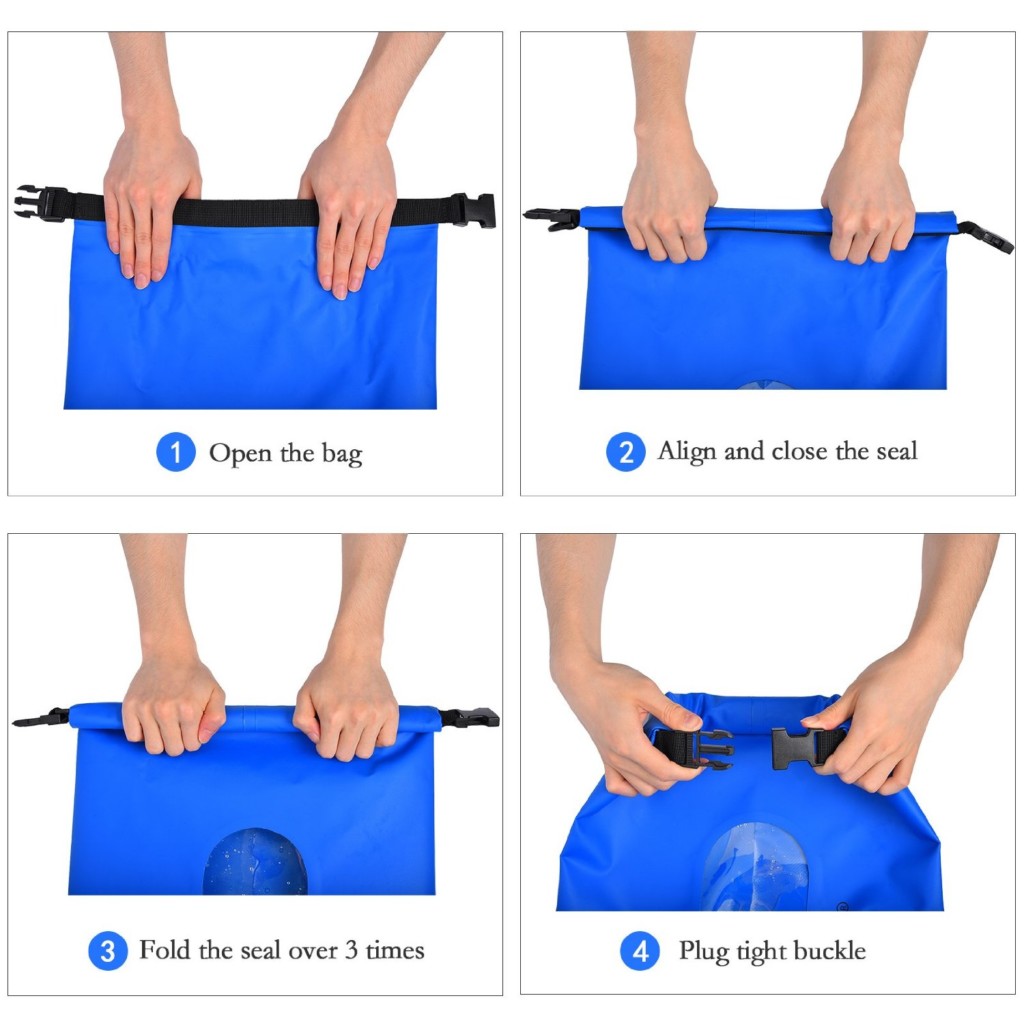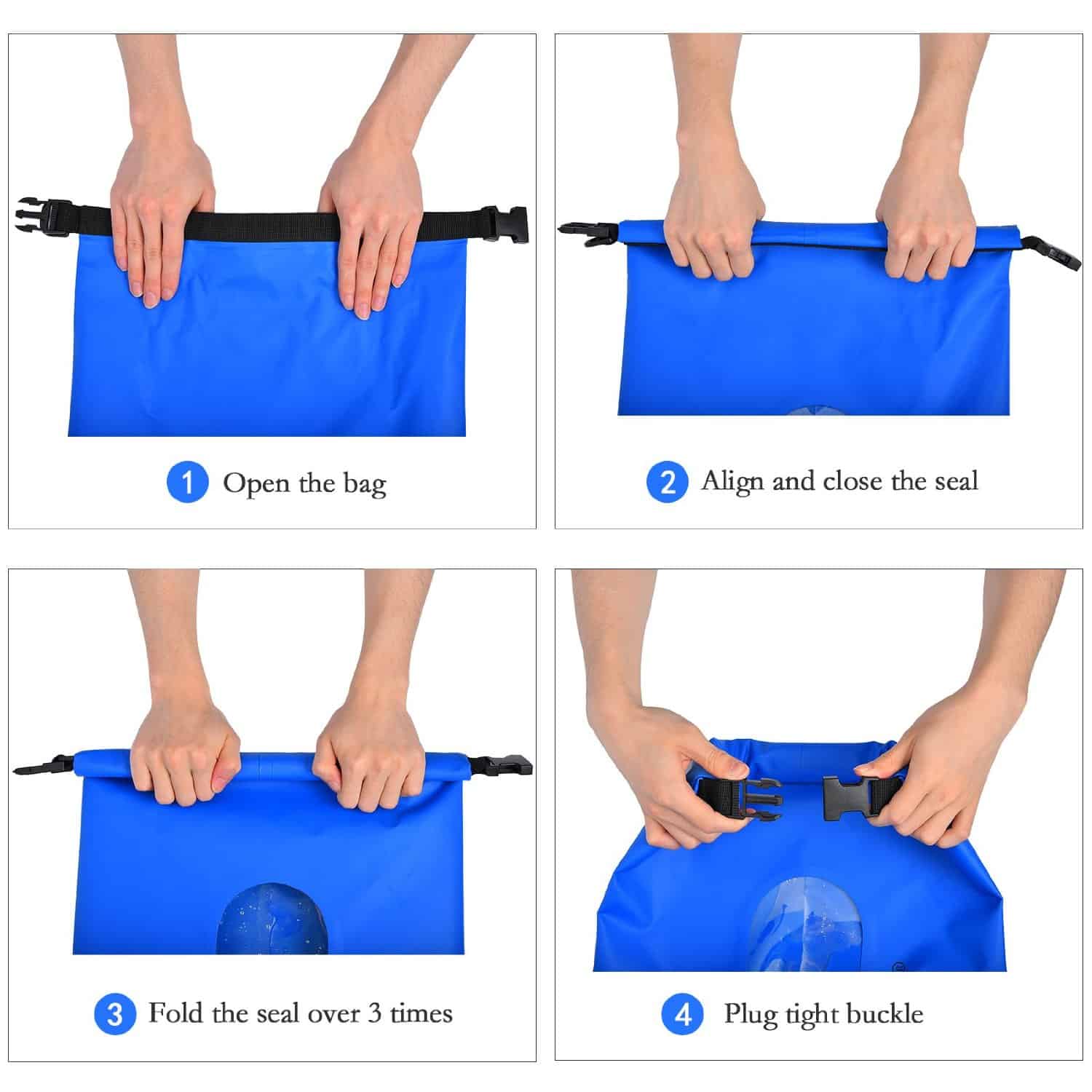 Why Use a Dry Bag Over freezer bags
You can put all your belongings in freezer bags to keep them dry. But it is much more convenient to use a larger bag that will hold all of your gear to keep it safe. A dry bag keeps things dry and provides a degree of protection as well.
Your dry bag should stand up the thorny bushes and lean up against sharp rocks along the trail and pounding water on the river. A quality dry bag is going to be more durable and last years.
Are Dry Bags Submersible?
The simple answer is, that they can be to a certain depth. While they aren't made to be taken deep into the water, any high-quality dry bag should be able to take a quick dip in the water. I've tested many dry bags, and some leak even before taking them camping.
How to Test If a Dry Bag Will Leak
I've tested many dry bags over the years. I test dry bag backpacks the same way as the smaller dry bags.
Fill the dry bag with water halfway.
Instead of pushing the air out as you would typically keep the air inside
Start rolling down the top, applying pressure inside the bag
Hold the pressure for a minute and see if water leaks out the seams
When properly closed, it's unlikely a dry bag will leak from the top. This is one of the reasons roll-top dry bags are so popular.
Why Choose a Dry Bag Over Other Types of Bags
Unlike a waterproof zipper, the closing part of a dry bag will last a lifetime. They don't get gummed up, snag, or get blown out like a zipper. They don't need to be lubricated in cold weather. Most waterproof and submersible zipper bags you see on the market are not really waterproof. These zipper bags are water-resistant for the most part.
An actual waterproof zipper will not leak, but the problem is that many so-called "Waterproof Zippers" are merely water-resistant and will let water leak in if they are exposed to the rain long enough.
Manufacturers do this to save on cost because authentic waterproof zippers are expensive. Water-resistant duffel bags and dry bags won't be able to last very long if waves are crashing into them.
While they can take a quick dip in the water or rain falling on top, that's not what they are made for.
Roll-top dry bags and duffel bags are popular among campers and hikers during the winter. Trying to close a zipper with gloves is difficult.
It's much easier to roll down the top of a bag instead of fumbling around with a zipper with thick winter gloves on.
What to Keep in a Dry Bag
Anything critical to keep dry and safe. I keep my camera and cell phone because I don't want to take a chance of damaging them if they get wet. As well as dry socks and a change of clothes. Some dry bags have outside compartments to keep smaller items. This is convenient when you need to know where something is like keys, sunscreen, and lip balm.
How to Pack a Dry Bag
Heaver gear you're not going to be using much should go on the bottom. If you have a light windbreaker or a camera you'll be pulling out often should be on top. Do be aware that if you have sensitive items on the bottom that can break, such as a camera, set your dry bag down gently so as not to damage them.
What Size Dry Bag Do I Need?
I wrote an entire post with illustrations of every size dry bag. You can check out that guide here. While that guide has all the dimensions, let us go over the most common sizes. 


5-liter Dry Bag
This size is a sweet spot for most people. We've been selling dry bags for a few years now, and this is by far the most popular size (in the color black, if you're curious). It's still small enough to strap on your backpack as well as rolling up 2 in your pack.
You can easily keep a camping stove or bring along your larger camera like a DSLR with this size.
If you're not sure what size you'll need when first picking out a dry bag, I recommend 5 liters. Even if it turns out that the size is too small and you need a more oversized bag, it will still be easy to find a use for a 5-liter dry bag.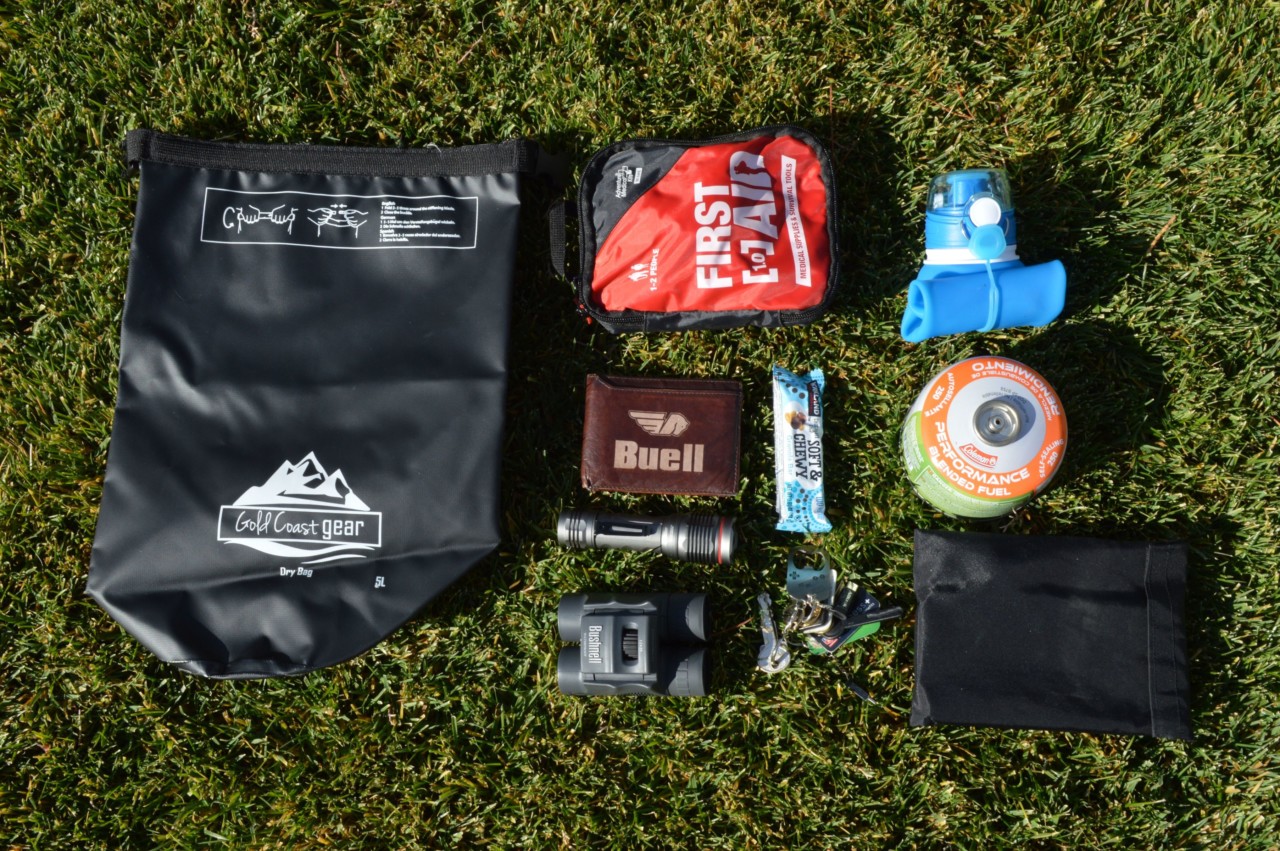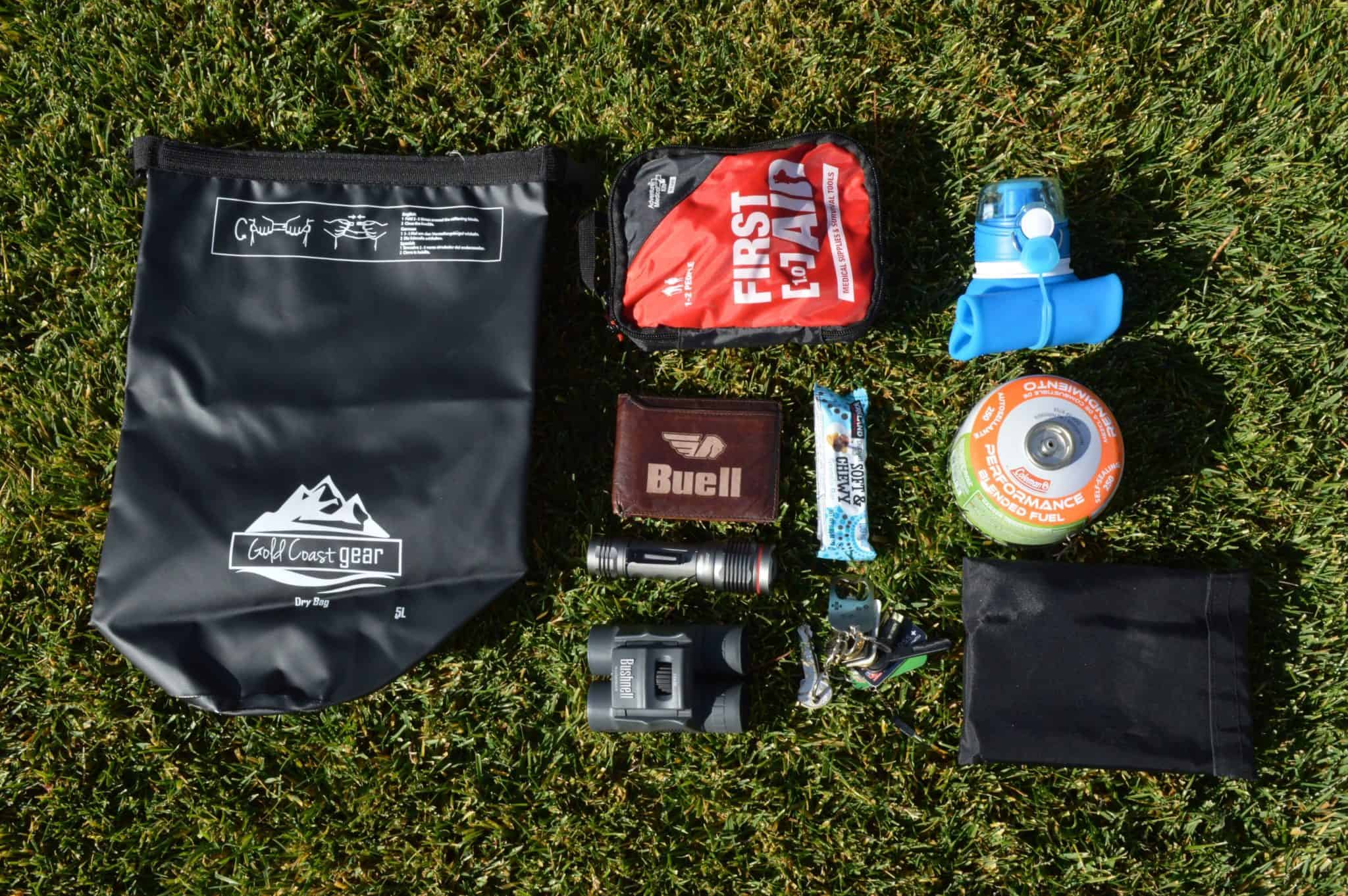 30-liter Dry Bag
This is the size of a school backpack. You can see all the gear that fits inside, and a sleeping bag can also be comfortably stuffed inside a 30-liter dry bag as well. Sleeping in a wet bag all night sounds like a horrible way to freeze; ensuring it stays dry no matter what is a must.
A 30-liter dry bag that doesn't have shoulder straps is kind of a bare-bones option. With only one shoulder strap, the bag will start to feel heavy while day hiking. While I have used a 30-liter dry bag, having two or three separate 10 liters is a good option if you have a lot of gear and want to stay organized. With a 30 liter dry bag, you should be able to fit all your camping gear and still have a little room for some luxury items.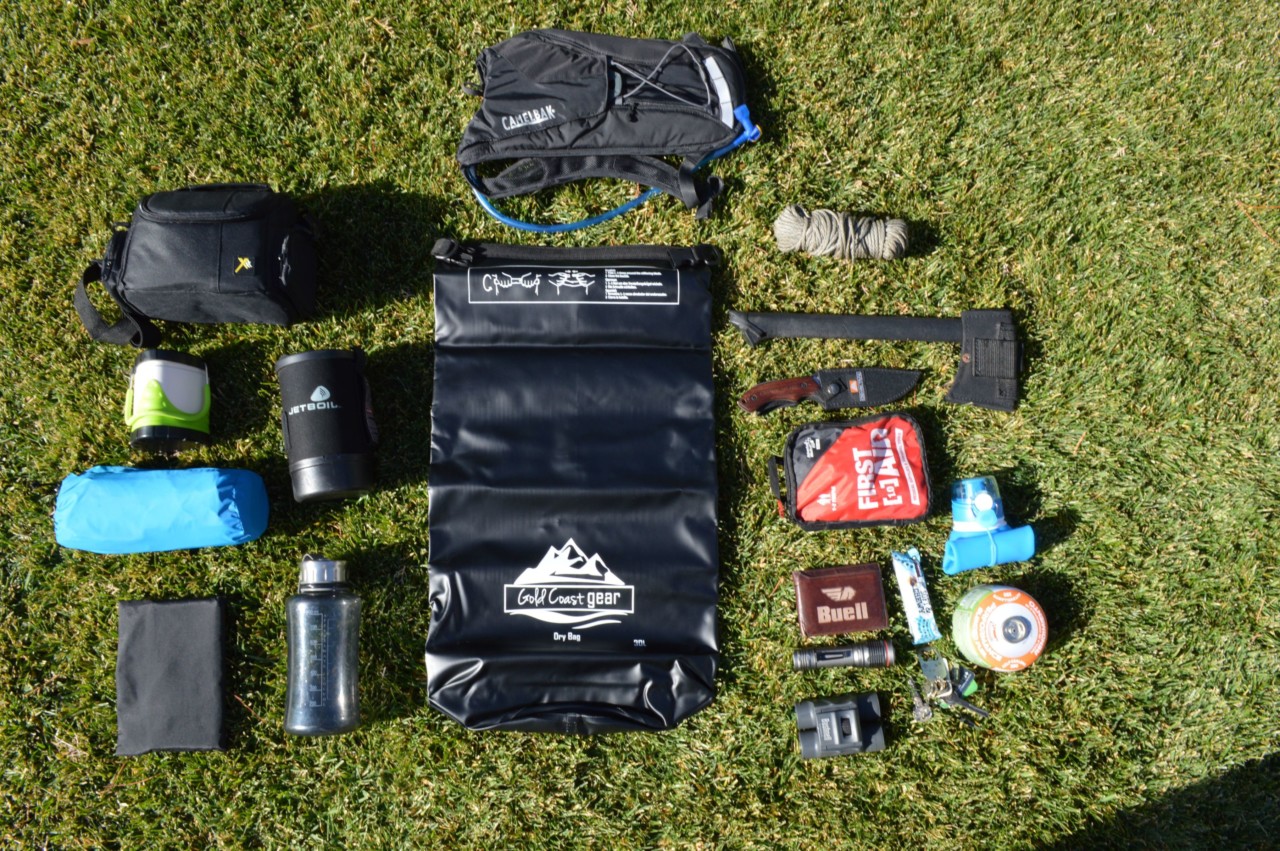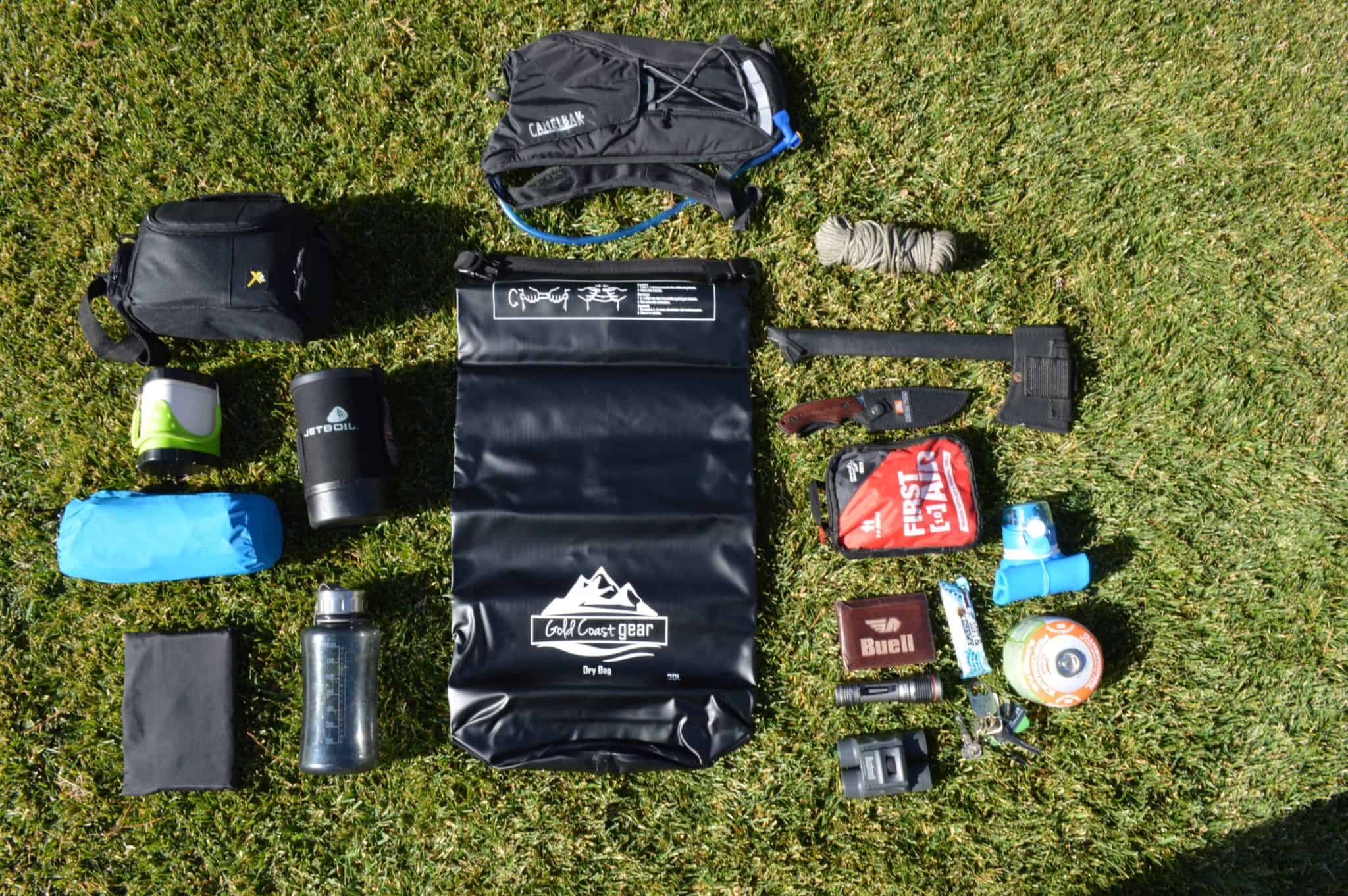 How to Choose a Dry Bag
Light Weight Dry Bag vs. Durable Dry Bag?
Some dry bags are heavy, but they're built like tanks. Take a look at a dry bag made from 500D PCV Tarpaulin for durability. It's tough, but it comes at the price of being very heavy and inflexible. These kinds of dry bags are usually recommended as "best value" because they last for years and they can take a beating.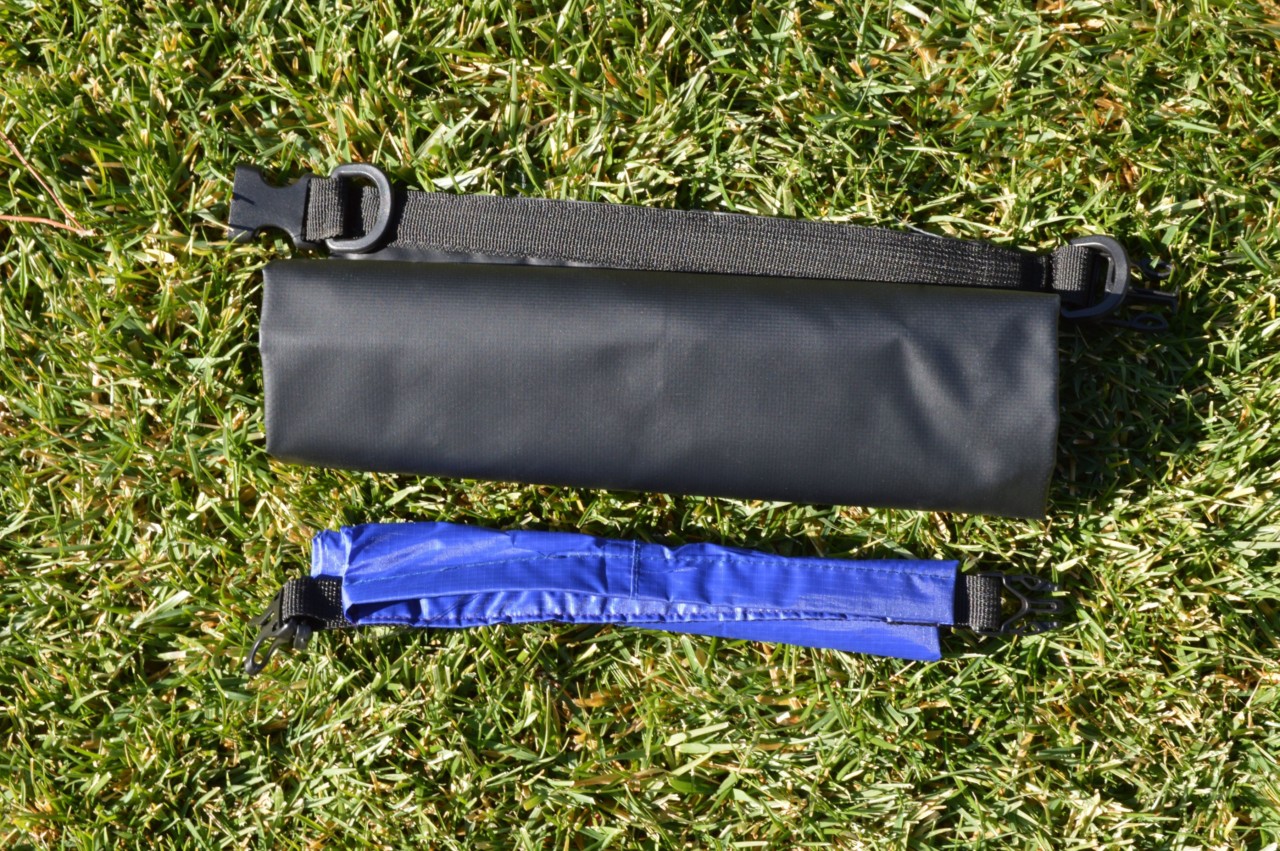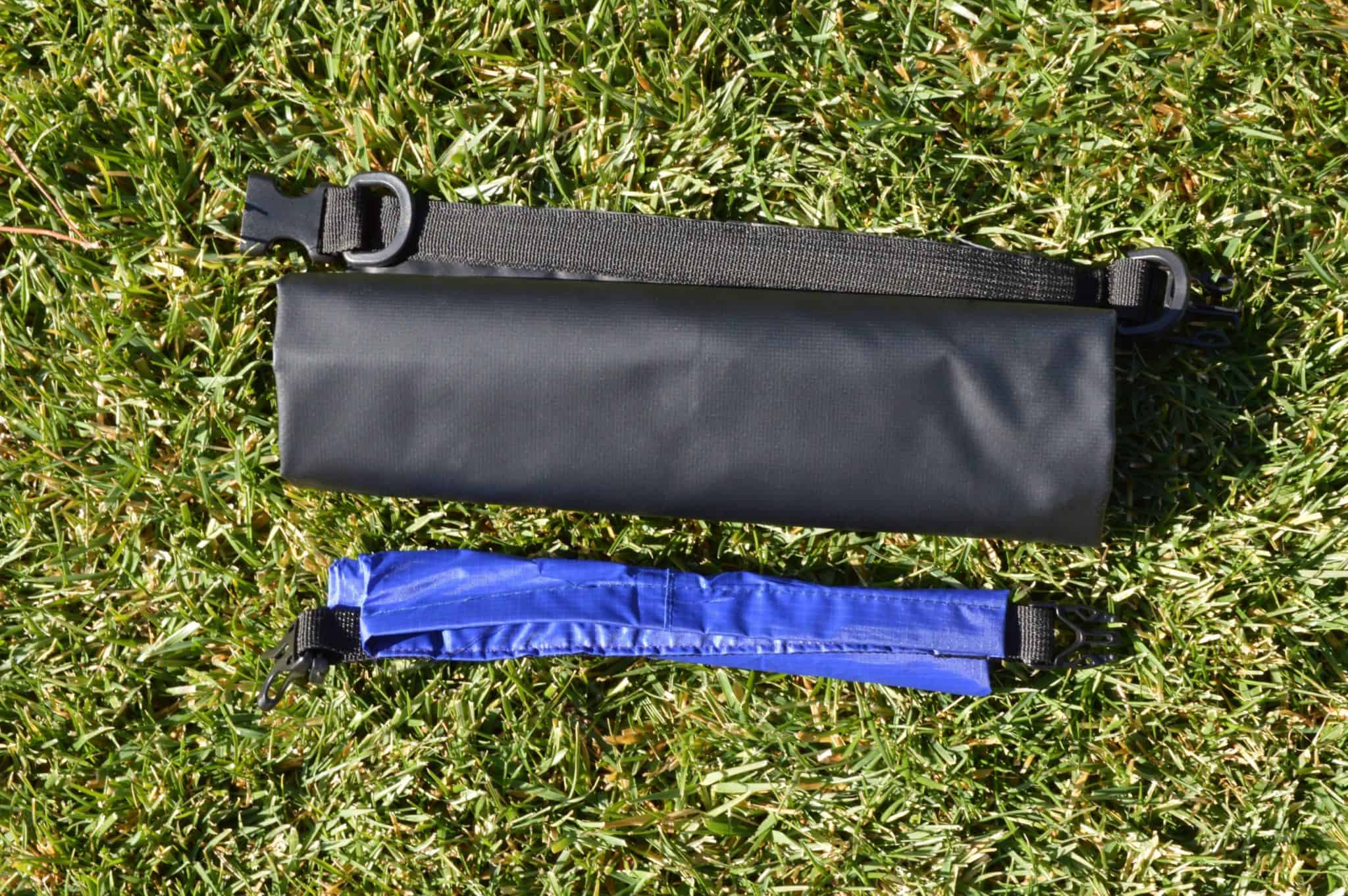 Lightweight dry bags are on the other end. They are thin, flexible, and lightweight but at the cost of durability and are on the upper end of the price.
When hiking, every ounce counts, so nylon dry bags are a good fit. They are also more flexible, so storing an empty nylon dry bag can fit in more places. If they come with a shoulder strap, they are excellent for a day hike too.
What Features Should Be On Dry Bags?
Zippers, handles, clear plastic windows or a little valve to let the air out. Is it added bulk and cost, or are these nice creature comforts? It's going to come down to your needs, but out in the woods or on the lake, the fewer things to go wrong, the better. The top forms a natural handle when closing a dry bag, so every dry bag has a handle.
A valve to let the air out is also unnecessary if closed the way we covered in our article "How to Close a Roll Top Dry Bag Properly."  Although, if you're using a large dry bag backpack, an air valve can help remove most of the air. A window is nice, but also it creates another area to leak water in. It's up to you!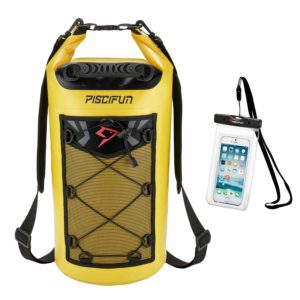 What's The Best Dry Bag?
If you're looking for thin and lightweight dry bags, you can't go wrong with Sea to Summit. These are lightweight nylon bags with few features. While they are not made to be set on sharp rocks or bushes, they will keep your gear safe and dry. See the current price of the Sea to Summit Ultra-SIL Dry Sack on Amazon here.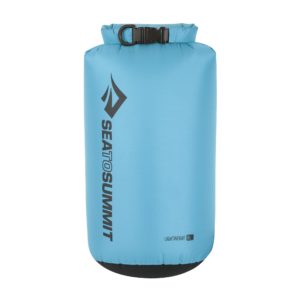 For sturdy, durable dry bags that are built like a tank, check out Gold Coast gear dry bags. They are in the heaver category, but they will last forever. They come with a full lifetime warranty, even for normal wear and tear. They come in all sizes and a wide range of colors. See the current price of Gold Coast gear dry bags on Amazon here.
As an alternative, you can find these Sea to Summit dry bags on REI here.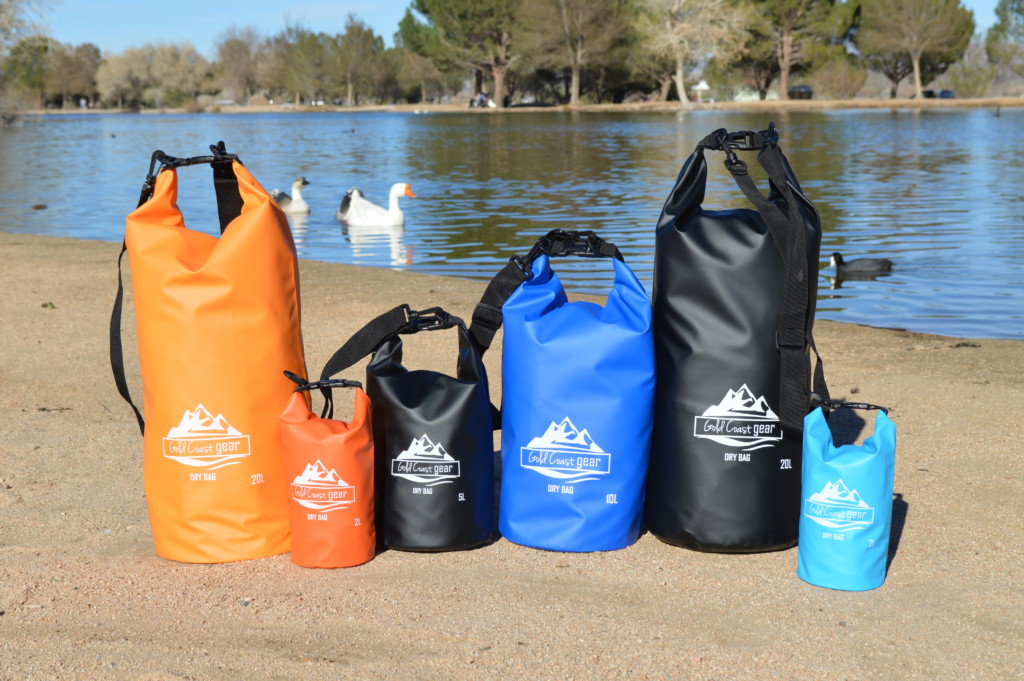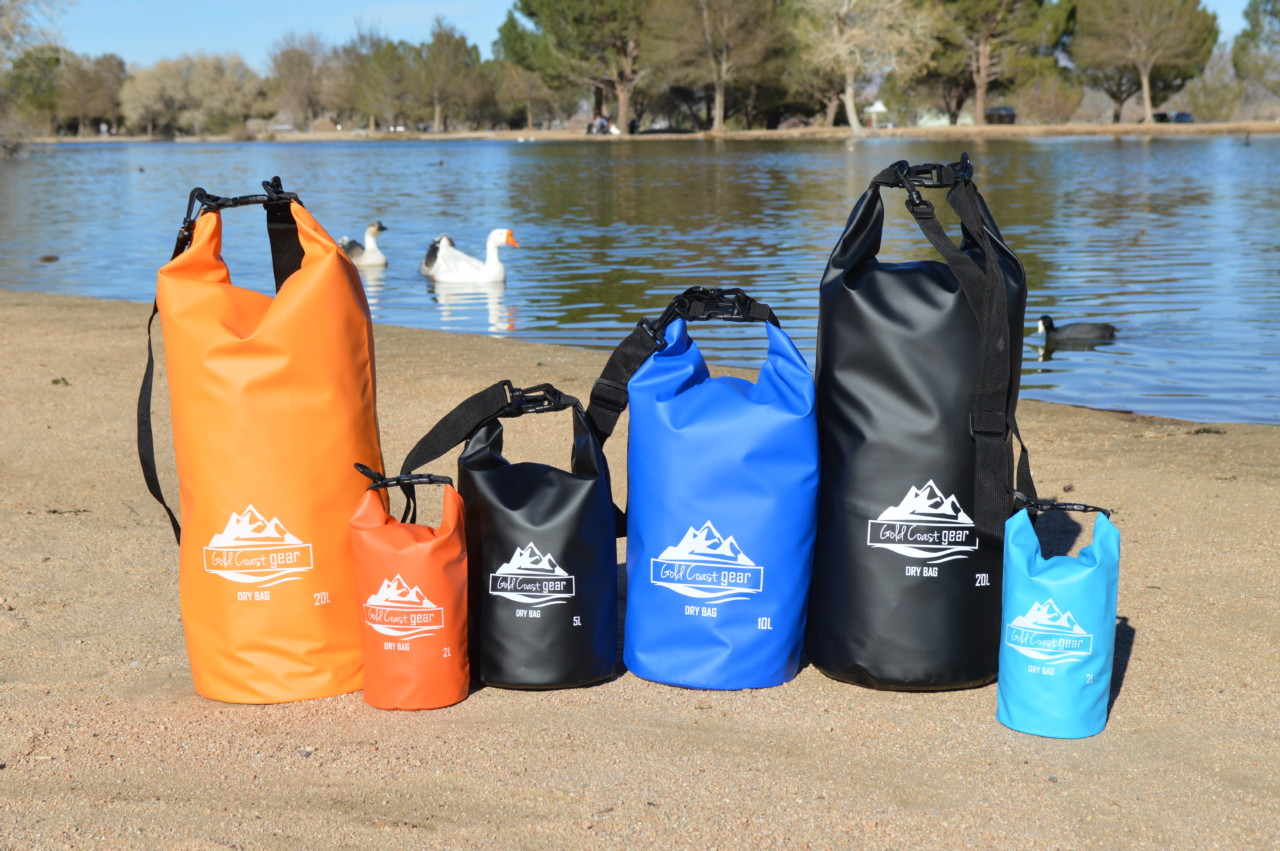 Dry Bag and Dry Sack Uses
They are not just for keeping things dry. There is a whole host of thing dry bags do. I go into detail about alternative dry bag uses in this post here. They are covering boat anchors, bear bags, collecting kindling, and using them as pillows. I strongly suggest you check out the article to spark some of your ideas.
If you have any ideas for dry bags or the best dry bag to use, please leave a comment down below.