Hiking boots are designed to place function before fashion. When traveling through the outdoors, it is essential to remember that they are built to secure, protect, and support your feet and ankles, not to look fashionable. 
Just as your dress shoes might fall into a backward design of that; they are fashionable, but don't provide many functions.
The functions of a hiking boot are seamlessly endless as their benefits far outweigh the look. Fashion is traditionally a sacrifice made for upgraded features in a hiking boot. Your footwear may not look good all the time, but your feet will thank you for it.
Let's look at the reasoning behind this and the limitations hiking boot designers face.
Why Can't They Be Both Fashionable and Protective?
Well, in short, they can, but it all depends on personal preference. I admit when I first started shopping for hiking boots, I was taken aback as I tried to search for a pair that I was more "comfortable" with fashion-wise.
Of course, I couldn't find it, but I eventually started to get accustomed to that unique style.
Hiking boots are unique footwear that does take some getting used to.
I will also be happy to admit that I now admire some of the different styles that I once considered "ugly" and slightly even regret purchasing my first, simple, black-on-black pair of hiking boots. 
You wouldn't show up to a formal gathering in hiking gear, and with that in mind, you don't want to show up on a hiking trip with some outlandish "fashionable" boot.
Unless you're in a very much "Legally Blonde" type of mindset, you'll want to look the part. If you did go the extra mile to find some fashionable boots, take a look around you on your next hike.
Not to make you feel out of place, but there aren't many outdoors people who value fashion over hiking boots' design and benefits. It may seem like a good idea to purchase more fashionable hiking boots when you're at the mall, but when you shift environments, you may regret that purchase. 
Built for the Outdoors
First, the most important thing to understand is why hiking boots have such a unique design.
In the outdoors, you'll experience terrain and weather that may often go overlooked in the safe comfort of your home. High winds, all-day rain showers, and mud/snow/ice on the ground are commonplace for a hiker.
Not to mention all of the additional weight that you carry when hiking or backpacking.
The material in hiking boots prepares your legs and feet for the unknown. 
Hiking boots provide adequate support in the legs and the ankles through midsoles. Hiking boots tend to be stiff to protect your feet from twisting or spraining your ankle. The material is made of more durable materials built to last when your foot might bump against rocks, branches, thorns, and any other natural terrain type.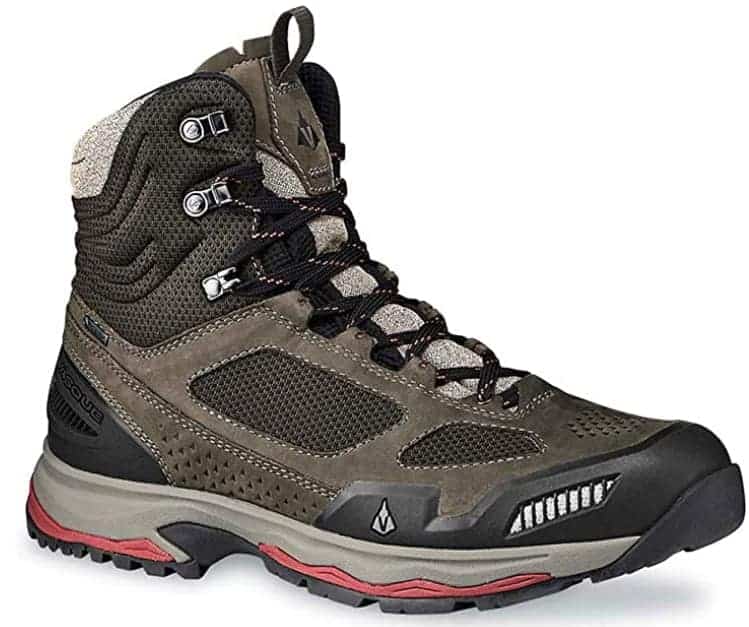 If you'd like to check out all the features of the Vasque boot see there listing on Amazon. 
They also provide excellent traction and are very durable, considering the amount of terrain they are traditionally used for. With all the ridges, meshes, and treads, they are designed to help people in the elements.
They utilize a more aggressive tread which is much better for gaining traction and digging into natural terrain. Accidents are much more common on downhill slopes, which is where the tracks and ridges work to your benefit.
While all of this may seem excessive, they are also cushioned to help your feet feel comfortable in these endeavors. Although this isn't a piece on the benefits of a hiking boot, it's crucial to understand why they are designed in a way that may seem "ugly" to some. 
Fashion vs Outdoor Clothing Industry
The fashion-world and the outdoor clothing industry are two completely separate entities. Unfortunately, the outdoor clothing industry is years behind the fashion world. Their goals and target audience are vastly different too.
While the fashion industry markets promote seductive appeal, the adventure market tiers towards the rough and rugged. Think of a BMW commercial as opposed to a Ford F-150. 
Additionally, it has become increasingly expensive for manufacturers to make the "stylish" features for hiking boots, making it more costly for the consumer.
There are some great designs and color-codes out there, but they are much more costly. If you don't have a budget, then feel free to explore those possibilities. However, do note that people won't buy them as much because they are expensive for manufacturers.
If people don't buy them as much, then the manufacturers stop making those hiking boots. It's an unfortunate reality for those that value both fashion and design. 
The excessive detailing in the form of stripes, ribs, and seams is also intentional by the designers. The more features you can visibly see in a shoe, the more consumers feel protected and believe that they can perform at a higher level.
They aim to tell the buyer that their potential can skyrocket with all of these designs. Even if you haven't trained to hike or have minimal experience, a well-designed hiking boot can make a consumer feel as though they have everything they need, and it works! 
"Fashionable" Hiking Boots
Moreover, the blending of the fashion world and the outdoor-world is a gargantuan task, but it has been done. If you are looking for hiking boots that are a bit more fashionable, look into trail runners, or search for "hiking shoes" instead of hiking boots.
You will get much more aesthetically, pleasing designs and color coordinating variables. As there are "luxury" brands of vehicles, there are more "luxury" brands of hiking boots, such as Moncler, Viberg, and Merrell. There are some great designs out there that can be tempting but understand their drawbacks. 
The major downfall will be that you should be prepared to use them in only moderate conditions and trails.
The less rugged and sturdy the hiking shoe, the less versatile they become. When planning your hiking/camping trips, make sure you research how difficult the terrain, hike, or climb will be.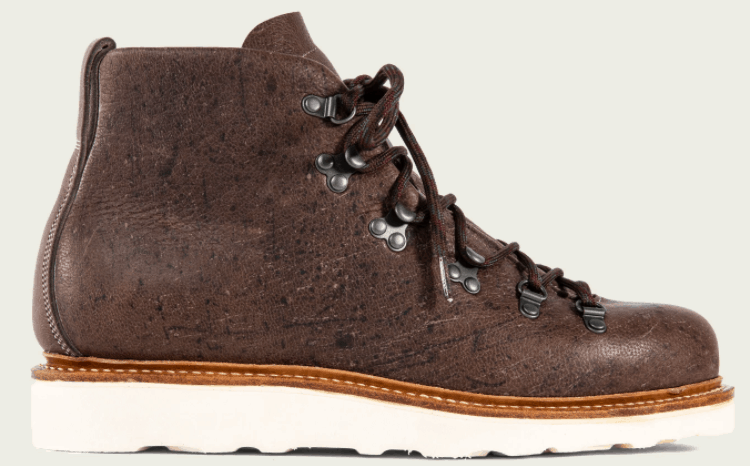 If you are inexperienced, understand that people in the outdoor world talk to people in the outdoor world. I'm trying to say that if they deem a hike to be easy/moderate, it may not fully be easy/moderate for an inexperienced hiker.
Nevertheless, this can help determine how sturdy your hiking boots need to be. 
Another drawback will be that they are being used in the outdoors. Even if you do find a fashionable pair, prepare to have them smothered in mud, sweat, and dirt. You're taking them to the outdoors, so expect the outdoors to welcome them full-throttle. 
Classic Fashion Footwear
Many people think of fashion as a more rugged, classic brand of hiking shoes. There are designs made of full-grain leather that even looks waterproof, as they often are. If these are the style that you are looking for, the options are most certainly out there.
These boots often are envisioned as setting the standard for hiking boots. 
Again, as with most fashionable expenses, they may not be as versatile or breathable as other hiking boots, but they will look good. With fewer features, they may not be best suited for the outdoors. There are slight adjustments that can be made to help mesh the two to get the best of both worlds. 
Hiking Boot Adjustments
Sometimes a hiking boot may seem almost perfect, but there are some things you may want to change. For example, shoelaces are often an easy change that can be purchased separately.
If the shoelaces have a very bold distasteful outlook, feel free to swap it out with one that you feel will make it look more suitable for you. Make sure you still purchase shoelaces made for hiking as won't rip as easily.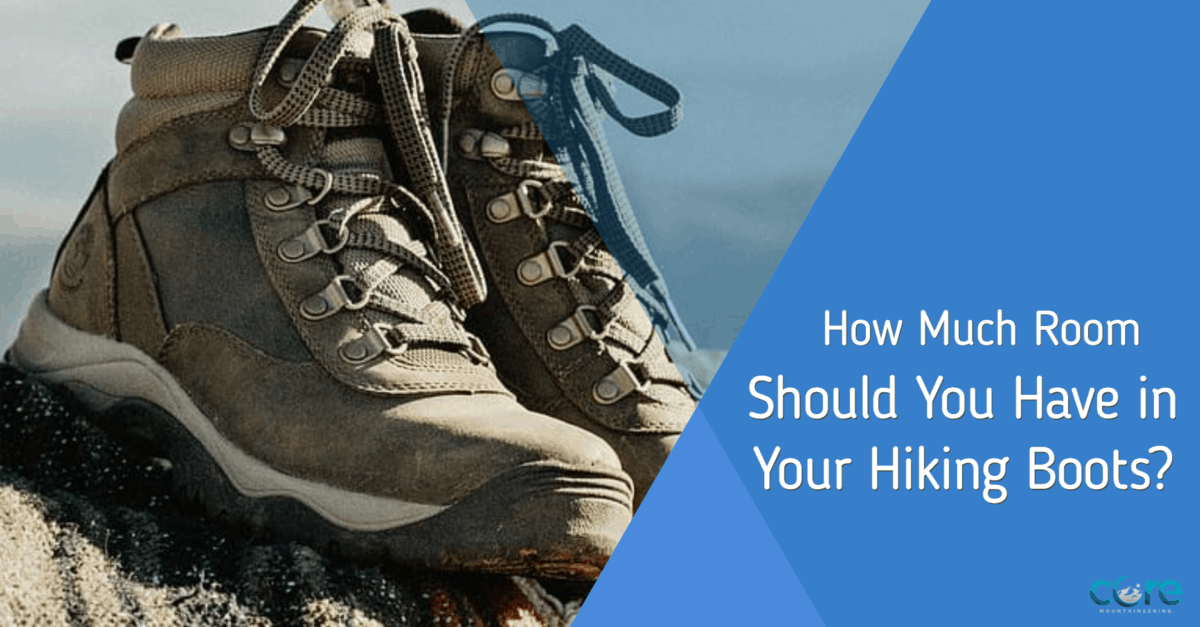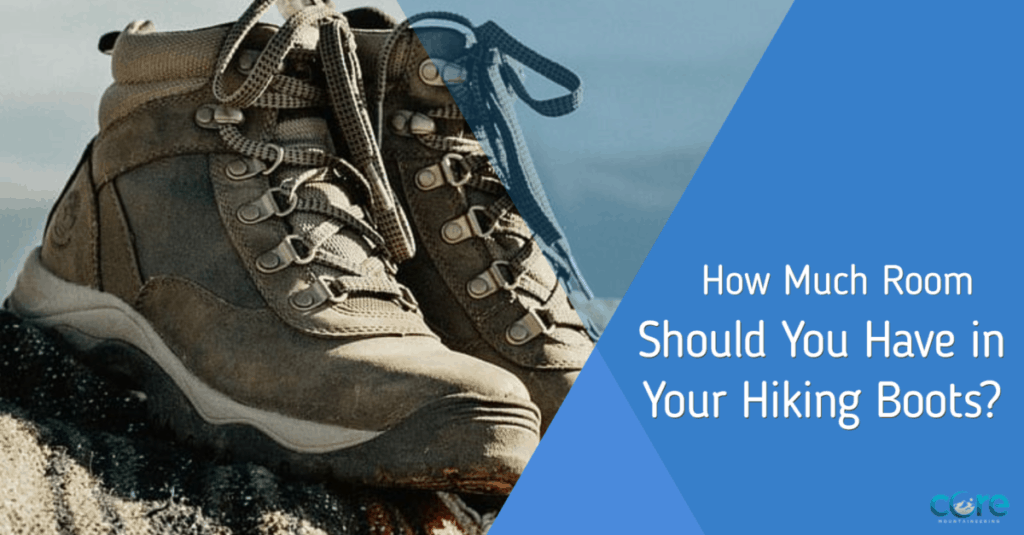 Also, look into customizing the hiking boots through online portals or calling the manufacturer to see if other design options can be made for you. With the amount of technological assistance out there for customization, creating the ideal boot for you is possible. 
It could also be a good general rule of thumb to buy some hiking boots and then purchase your outdoor clothing gear after to match it. This will prevent you from wanting to buy the generic "black-on-black" pair of boots so that they can match with anything.
Some of the outdoor colors may look a bit bold at first, but after you realize that they can be perfectly blended with the clothing, then it may help them stick out more in a positive light.
Future Fashion – Own It
Although hiking boots tend to be more "ugly," they are making a stylish impact in the fashion industry. Fashion trends are constantly changing, and you, the consumer, are a massive part of that.
There are fashion shows where models will literally wear rugged hiking boots with a dress! I don't watch fashion shows that often, but I have seen snapshots. Just like they own those boots with a dress, you can own your hiking boots with a purpose! 
Conclusively, your preference outweighs everything. You know precisely what will be best for you and can appropriately weigh out the difficulty of the hikes vs the footwear design vs the amount of fashion you want to display.
Every hiking trip should be as enjoyable as you want to make it, so simply make sure you research and feel comfortable doing whatever you think is best.