When thinking about going on a hiking trip, the last thing you might think of is a sock. Sure, you might have some athletic socks that have served you well at your latest sports outing, but how will they hold up on hiking and backpacking trips?
They have potential, but when you factor in the rain, sweat, and possible snow at specific elevations, they might not be enough. I've found that sock liners and socks specifically made for backing will reduce or completely prevent blisters while hiking.
Your feet are more prone to blisters in these moisture-ridden situations. This makes it painful to continue walking, and all of a sudden, this hiking trip isn't what you thought it'd be. Don't worry; there is a formidable solution: sock liners!
If you don't have time to read this entire article and just looking for my recommended best pair of socks for hiking check out the Injini Liner Socks. See if they're still available on Amazon here.
What Are Sock Liners?
Sock liners are thin socks meant to be worn underneath your traditional socks when hiking, the quintessential back-up. Typically, they are made of thin polyester, nylon, or light wool material designed to protect your feet and prevent blisters.
Sock liners act as a base layer for your feet that wick away moisture. Instead of trapping the moisture, wicking is the process by which the fabric moves the perspiration to the next outer layer of clothing.
Sock liners also reduce friction, which reduces your chances of getting a blister.
Friction, by definition, means the resistance encountered by an object when moving with another object or surface. Sock liners help reduce this resistance, thus leading to increased textile comfort.
Not only does it reduce your likelihood of having an irritating blister, but it also simultaneously increases your chance of having much-needed breathability and comfort.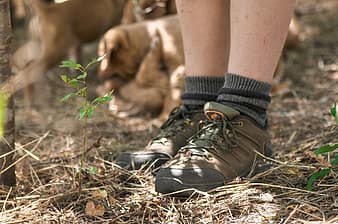 Why Do I get Blister While Hiking
You've experienced the petulant nuisance of a blister before. If left untreated, the nuisance can turn into excruciating pain that will turn your fun-filled hiking trek into an agonizing torment.
Regardless of your tendency to have irritated skin, if you're going on a hike, your feet will be one of the most common locations for perspiration.
Hiking boots aren't the best for ventilation as they're built to be rugged and sturdy, so another type of assistance is needed. Additionally, the sweat increases with high-tops as they trap the perspiration even more.
When your feet sweat, they will rub against the bottom of your shoe, thus creating friction. Side note: this can be exacerbated with hiking boots that don't fit that well.
A blister may begin to form with a saturated foot rubbing up against your sock or shoe for an extended period of time. They start as a hotspot that you may not even notice at first, but quickly turn into a nasty little pain.
Hotspot on Your Foot When Backpacking
A hotspot on your foot is a preliminary warning that you are about to endure a blister. It's basically a warning from your body through a "hotspot" feeling that a blister is imminent.
When you feel the hotspot, you can still do something about it before getting a full-on blister.
You would need to stop your activity, pop out the first-aid kit, and apply a variation of medical tape or an ointment to ensure it doesn't worsen. Unfortunately, this is an unnecessary process, especially if you are currently in the middle of hiking, or any other physical activity.
Also, depending on your hike's length and difficulty, there is no guarantee that a blister won't develop anyway.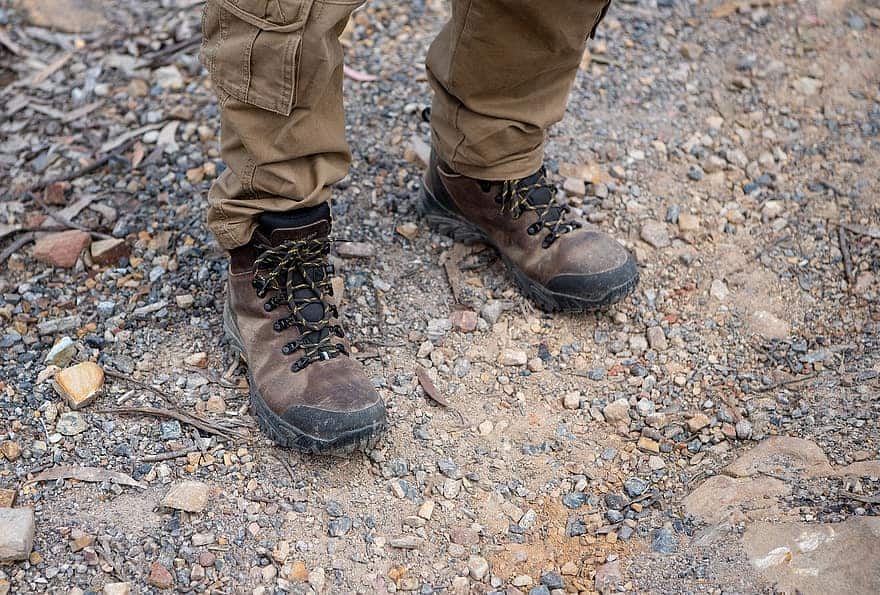 Why Do We Need Sock Liners?
The best preventative measure for a hotspot or blister is a sock liner. Sock liners utilize moisture-wicking material best suited to increase comfort and prevent blisters on long hikes or any outdoor activity.
Not only are sock liners crucial to prevent blisters, but they are quintessential for breathability and functionality.
If you are prone to blisters, then sock liners are a must-own. For less experienced hikers, you may not even know if you are prone to blisters when experiencing the beautiful outdoors.
Unfortunately, you won't know if you need a sock liner, until it may be too late. It's best to play it safe until you gain some experience for what you need and don't need.
Sock liners are an excellent option to give your feet breathing capabilities that other materials simply cannot offer. Even though you may have invested them specifically for hiking, they are perfect for other outdoor activities including biking or low-level walking experiences.
In general, hiking socks are an exceptional investment even if you aren't prone to blisters. They will give you the utmost comfort as they wick away moisture, reduce friction, and provide your feet with more of a "breathing" sensation.
What Are You Looking for in a Sock Liner?
Sock liners can be necessary to some, but what should you be looking for after you've decided you need a pair? A variety of factors should be considered before purchasing, including the following:
Sock Material
Synthetic materials are best for fast drying actions such as nylon, polyester, or silk. Wool material specializes in insulation to keep you warm in the winter and cool in the summer. Try to avoid cotton, or you won't be preventing blisters.
Nylon
Polyester
Silk
Wool (Best for regulating temperature)
Sock Length
The length, similar to regular socks are up to your personal preference. You can opt to get a higher top, especially if you have high-top hiking boots, but the most common length is either crew or mid-ankle length.
It's the most common length because it doesn't have excess material while still remaining long enough to adjust them quickly. For low-top lovers, there are still plenty of low-cut liners out there.
However, keep in mind that they may be difficult to adjust as soon as you have laced up your hiking boots.
Low-Top socks
Crew or mid-ankle length
High-Top socks
With any size, make sure they are taught as you don't want them to bunch up in your hiking books. If the material gathers inside your boot, they may cause the very thing they were intended to prevent; blisters.
When deciding which size to get, it will be best to get a slightly smaller size since you want them to feel snug.
Sock Thickness
In most cases, you should be fine with a thin layer. Remember, these are made to wear underneath a traditional pair of socks. Unless the conditions are close to freezing, it is best to keep them thin.
The last thing you want to do is to get a thick sock liner and have to get new shoes because you cannot fit in your old ones anymore.
What Kind of Socks Prevents Blisters?
The socks best made to prevent blisters depend on the material. Socks are one of the most important, yet forgotten, elements for any outdoor trip. After all, most of the work being done on a hike is being done by your legs and feet.
First, by simply adding an additional layer, you are increasing the comfort of your fit and preventing the chance of getting a blister. The extra liner as a layer naturally becomes best suited compared to any single layer of sock.
If you're stuck on wearing one pair, then it'd be best to invest in a more expensive pair of socks. You'll want to treat your feet with some respect, and that means avoiding traditional cotton socks.
You'll need to invest in wool, nylon, or a combination of various synthetic materials. In my experiences, I have had the best luck with wool socks. The first time I ever wore them on a hiking trip was life-changing. However, I could say the same thing about sock liners, too; the more you learn, the better your experience will get.
What Are the Best Sock Liners for Hiking & Backpacking
The Wigwam Ultimate Liner is made primarily of nylon, X2O acrylic, and other synthetic fibers. It maximizes comfort and practicality. They aren't too tight at the top yet snug enough to not bunch up.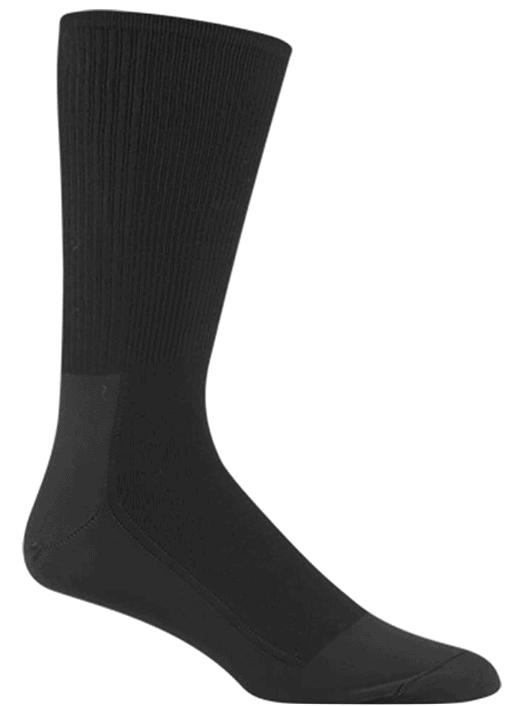 These are a bit more on the expensive side, but you won't regret it as they have proven to work perfectly for the outdoors. Check available for these socks on Amazon here.
This classic sock utilizes synthetic merino wool to augment comfort and versatility. They are made for the outdoors and are suitable for all types of weather.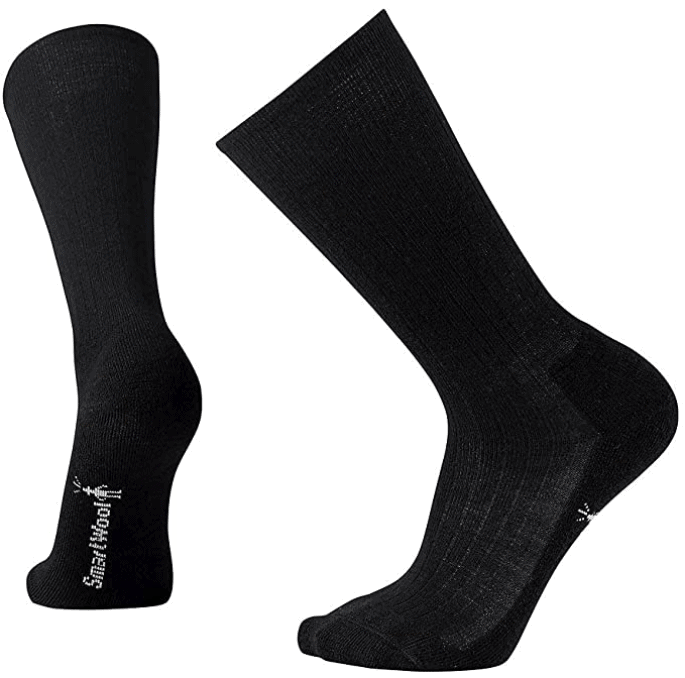 They will keep your feet cool in the summer and help them retain heat in the winter. These also are a little pricey, but the quality is unmatched. Check the current price for these socks on Amazon here.
The Injini Liner Socks are made of a fusion of polyester fabrics, known as Coolmax, and nylon that make it exceptionally lightweight and breathable.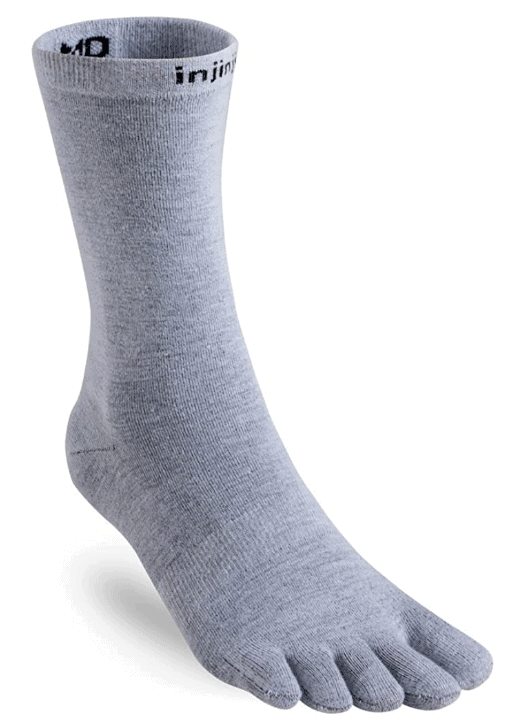 These toe socks may look a bit silly, but they offer maximum movability and balance in your feet, enhancing their freedom and function. Check available for these socks on Amazon here.
This ultralight sock liner is made mostly of the Coolmax polyester material. These affordable and high-quality socks are made with your comfort in mind.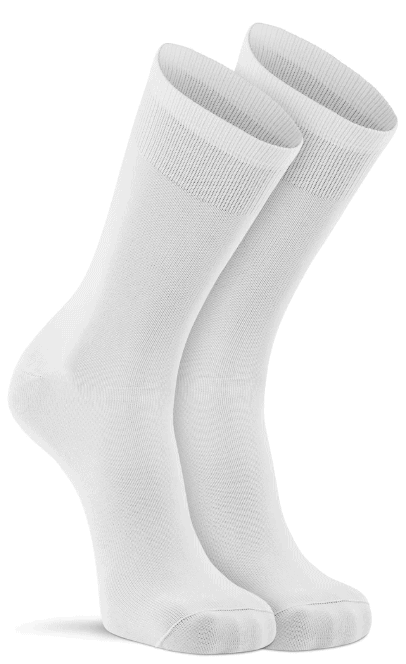 They are designed as every sock liner should be, by wicking away moisture and reducing friction, while also feeling very soft and comfortable. Check available for these socks on Amazon here.
Wrapping it Up
Nevertheless, it should be stated that you cannot go wrong with any of these sock liners you decide to choose. By utilizing them, you are immediately helping your cause to prevent blisters while keeping your feet feeling free and comfortable.
You'll love them so much you may even start switching out your traditional "work" socks for them! If you need some more tips on preventing blisters you can check out The Big Outside tips about protecting your feet.
When hiking, sock liners can be the reason that maintains your swift mobility. They won't give you any reason to slow down and give you the added comfort to persevere through an arduous hike. The longer the trip, the bigger of a necessity they become.
Now that you're blister-free, check out our Ultimate Guide for Choosing a Hiking Backpack