HIking through the heavy rain with your backpack strapped on your back isn't much fun. You're stoked, and you want to sit down and set up camp to get nice and dry. What about all your gear in your hiking backpack? Is it dry or just as wet as you are?
So, this begs the question, are hiking backpacks waterproof? Let's get into it!
No, hiking backpacks are not waterproof. Most modern-day hiking backpacks with lightweight materials are going to be water-resistant but not waterproof.
How Important Is a Waterproof Backpack
Vitally important.
If you've ever hiked for miles on the trail in wet socks and clothes only to find out all your gear in your pack is just as wet as you are means you're going to have a bad night. Also, a crummy day when you wake up in the morning to find all your clothes still wet.
Your wet clothes aren't going to dry overnight. I've gone through this, and everything is just as wet the day before and freezing cold in the morning. Not a great way to start your day.
How Do I Know If My Backpack Is Waterproof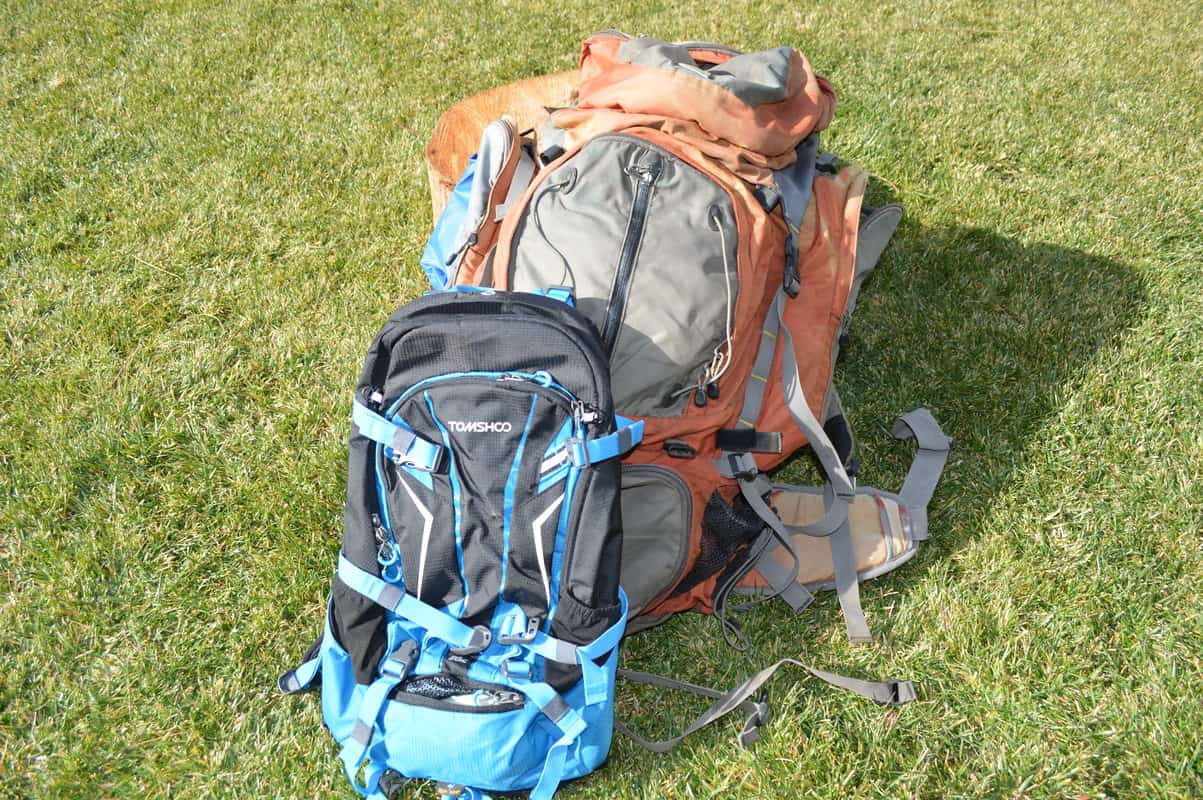 Look at the label first. Many times a hiking pack will say if it's waterproof or not.
Make sure it's not just the main compartment.
If the label on your backpack says it is waterproof, it might just be the main compartment and not the side pockets or other areas. These will most likely be water-resistant for a quick splash but can't be submerged.
Feel the Material
If your backpack doesn't have a label or specifically say, test out a small area on your pack. Does the water bead right off? Or does the water soak right in?
Hiking backpacks are going to be made from a combination of nylon and other materials. Depending on the cost, some materials will be more exotic than others. Nylon is not waterproof but is often coated with polyurethane or silicone to be water-resistant.
Are the Zippers on My Backpack Waterproof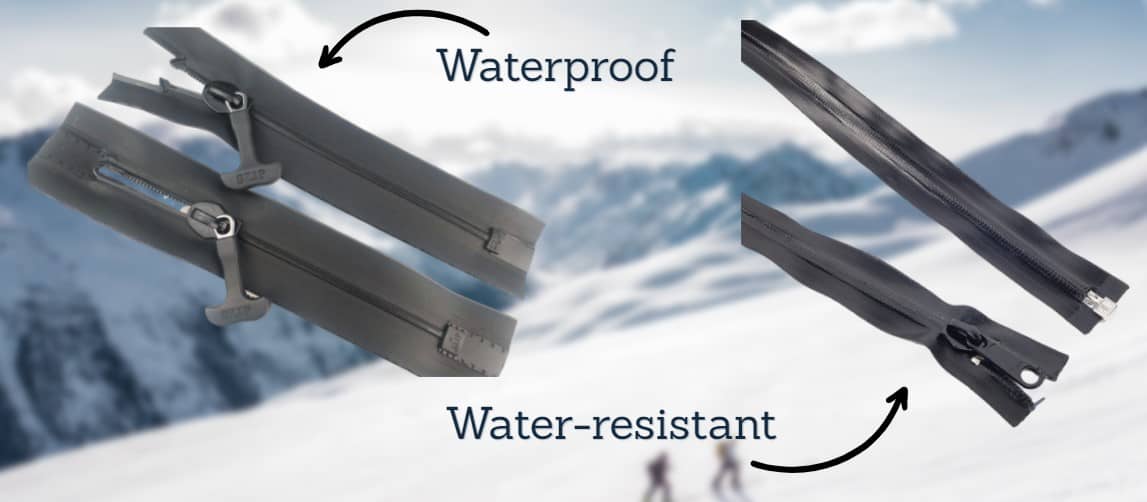 Probably not. You can get waterproof zippers, but the problem is they are expensive to make, and they get really stiff, especially in cold weather. Authentic, waterproof zippers can be half the cost of the entire bag.
Even the so-called waterproof zippers you see from some manufacturers are not really waterproof.
They are water-resistant and should stand up to rain but can't be submerged.
Are Backpacks Water Resistant
Yes. If you're looking at backpacks from REI or on Amazon, just about every hiking backpack is going to be water-resistant. Remember though, this only goes for the main compartment unless otherwise stated.
If you look at the listing for this MountainTop hiking backpack (I use this example because I have one), You'll see that the listing says it's water-resistant but skips over saying the zippers are water-resistant. I know for a fact, the zippers will let in water in a heavy downpour.
I knew this before I bought the pack, and I still think it was a good buy for the price.
So, what if you absolutely need a waterproof backpack? It would be best if you looked into a roll-top waterproof backpack.
Roll-Top Waterproof Backpacks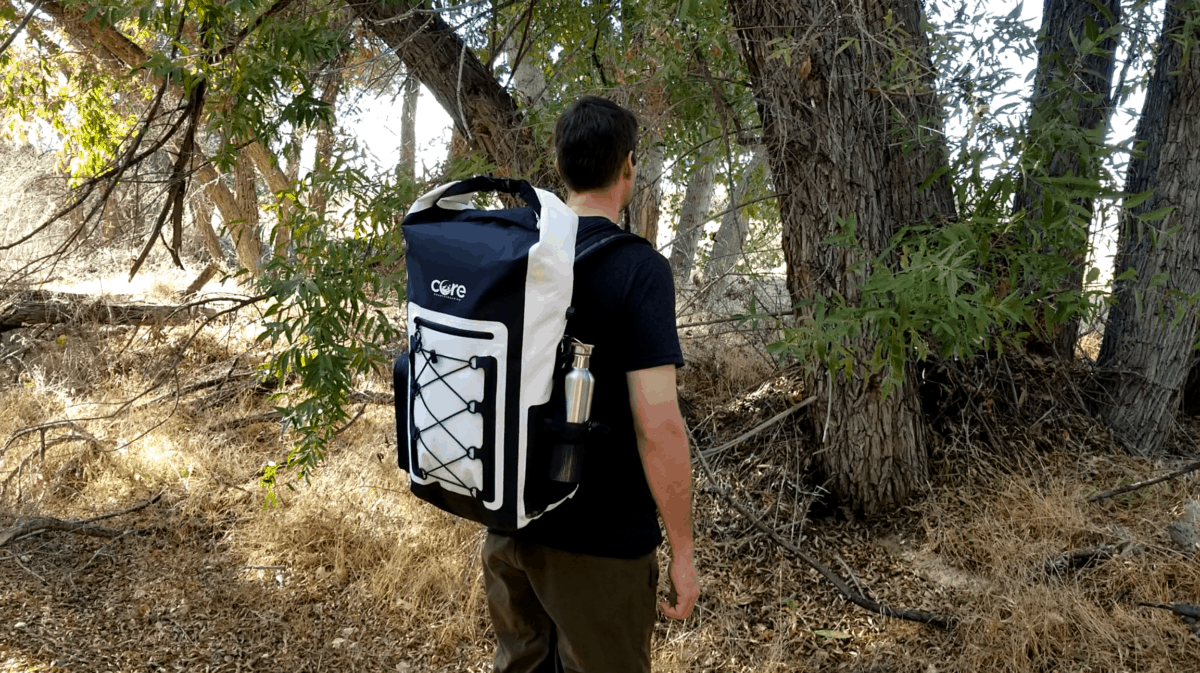 With these, you can be 100% certain that your gear will stay dry, even in monsoon rain. If you're unfamiliar with how they work, this is a quick overview.
The top compartment does not have a zipper. It closes by pressing the two pieces of fabric together and rolling them down at least three times. This will keep water and dirt from getting into your pack.
The great thing about them is that nothing will blow out if it's over-packed like a zipper. It's not going to break down and need a repair while you're on the trail. Also, since the closing mechanism is made from fabric, it's going to last a decade or longer.
Roll-Top dry bag waterproof backpacks are cheaper than most hiking packs as well. Fewer zippers and pockets mean a lower cost of producing these bags.
The downside, they don't have internal frames. That means these aren't meant for long hikes lasting days at a time. Depending on the time of the year and where you're going, you should still be able to get three-day hikes from this type of pack.
Make sure to take a look at my guide on the best waterproof backpacks here. The bottom of the page has the guide where I go into detail on how they are manufactured.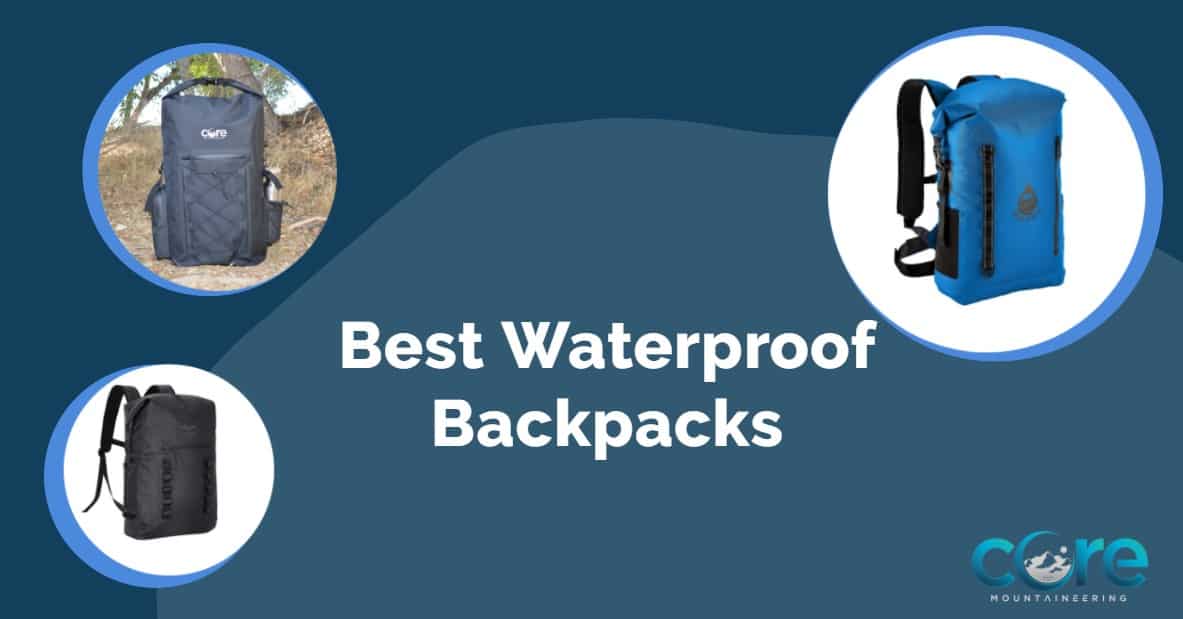 Are Their Dry Bag Backpacks with Frames
No, not that I've found. This makes sense as the point of dry bag backpacks is to keep your gear sealed by only having one opening.
I have seen external frame backpacks that carry a large 30L dry bag. The ALPS OutdoorZ Commander can be purchased with only the frame, and then you can hold a 30L dry bag like this one.
This seems like a practical way of comfortably carrying a dry bag backpack on long hikes.
How to Make a Backpack Waterproof
If you already have a backpack and it's not waterproof, you don't have to run out and buy one. You can still use your old one, but you'll need to take a few steps to help keep your camp gear dry.
Waterproof Camping Spray
These are a cheap and easy way of helping your pack stay dry. A can of waterproof camping spray is no substitute for a fully waterproof backpack, but it will at least keep the fabric from fully getting soaked.
Most people use this spray for hiking boots, but it can be used on any fabric that needs a little more protection from the elements. You can find waterproof camping spray here.
Rain Cover
Many backpacks have a dedicated compartment to slip a rain cover in. This makes it easy to find in a quick rainstorm as you always know where it is.
I don't use one, but if you're going to go this route, make sure to get one that will fit. They are supposed to be snug but check if they are big enough to fit your pack.
This rain cover is cheap, and it fits up to a 90-liter backpack.
Waterproof Dry Bags
These should be on every camper and hiker's must-have list. Not only will they last for years, but theirs a ton of uses for them.
I made a complete list of alternative uses for dry bags you can find here.
These types of bags come in all different sizes and colors. They have the same roll-top closure that the dry bag backpacks do. Just press the material together and roll it down three times for a good seal.
With a few different sizes to help stay organized, you can ensure that everything inside your pack will stay clean and dry.
I wrote The Ultimate Guide to Waterproof Dry Bags. In this, I go over everything you'd ever want to know, along with a size guide where I purchased various sizes to see how much gear fits in all of them.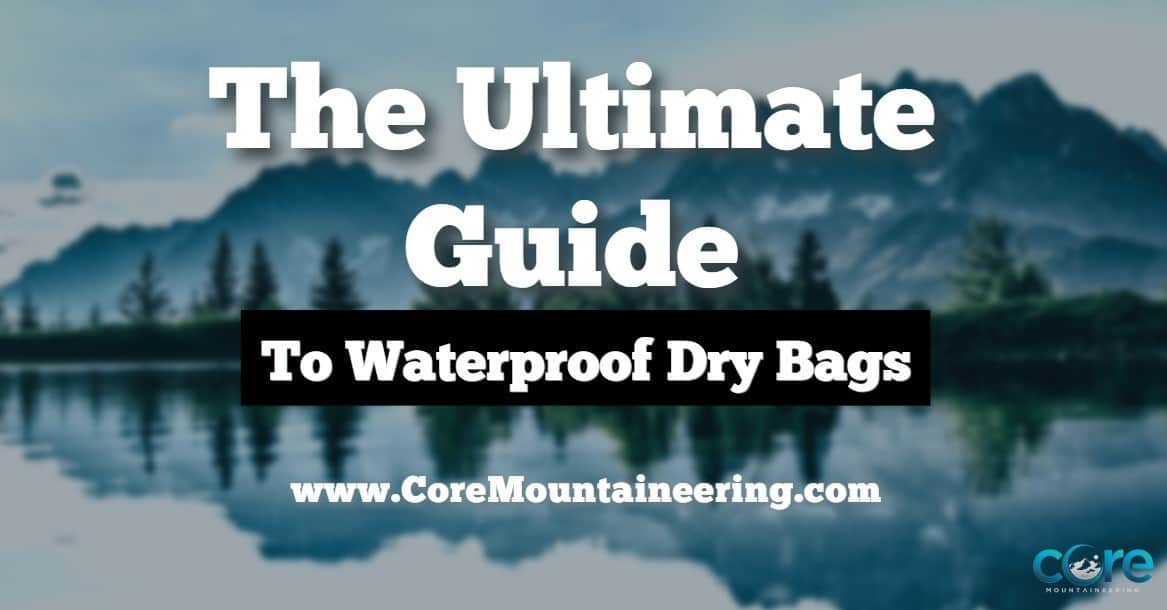 Wrapping Up
You don't NEED to have a waterproof backpack if you use dry bags. Having a rain cover is handly, and they are so lightweight theirs no good reason not to have one.
It's best to check your label along with seeing if the zippers are waterproof or only water-resistant.