The whole purpose of a sleeping bag is the convenience, weight savings, and security from the elements while camping and hiking. Our sleeping bag is our most vital piece of gear when outdoors but can you get by without it?
If you're just starting out and you can't borrow or purchase a sleeping bag you can still go camping. If weight is not an issue and sleeping with your normal blankets are more comfortable skip the sleeping bag. You're going to need a few layers of blankets and a good sleeping pad. Let's look at a few ways to get by without one. 
Layers Layers Layers!
I'm going to assume you're not going for a long hike bringing a backpack full of blankets with you. During the summertime, you can get away with one heavy blanket but there's no chance of that during winter.
Make sure to bring a sheet to wrap around yourself and a few layers of blankets from thin to heavy so you can adjust at night.
Temperatures might drop colder than expected and you'll need to be prepared. Make sure these are blankets you don't care if they get dirty. It's easy to find a nice comfortable quilt at a thrift store so you're not worried about the blanket getting damaged.  
If you're eventually going to get a sleeping bag I always recommend a sleeping bag liner. They keep the inside of the bag clean while adding warmth. A liner is also nice because after your camping trip you can machine wash the line and avoid the long hassle of washing a sleeping bag.
If your summer camping just sleeping in the liner might be a good option. With just using the liner you'll save a ton of weight and space in your backpack.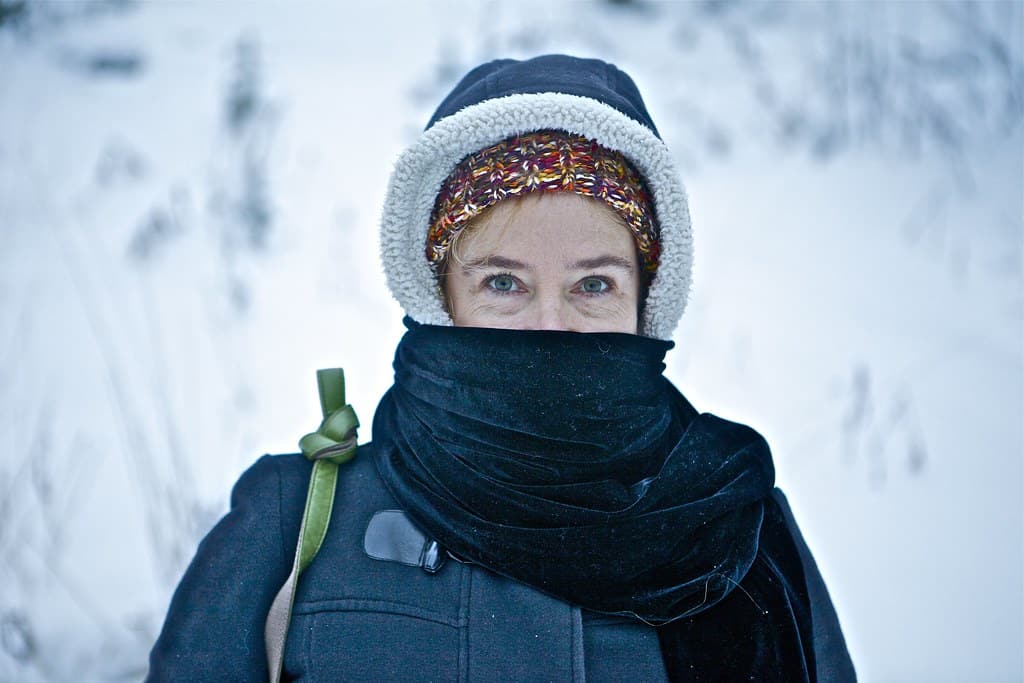 Camping Quilts
Chances are if you don't have a sleeping bag you're probably not going to have a quilt either. Maybe you're one of those crazy people that prefers camping quilts over sleeping bags.
Quilts are a popular alternative to sleeping bags for ultralight hikers and the argument can be made that they're better than sleeping bags. Camping quilts are just a name for an insulated blanket tailored or engineered with closures to minimize drafts.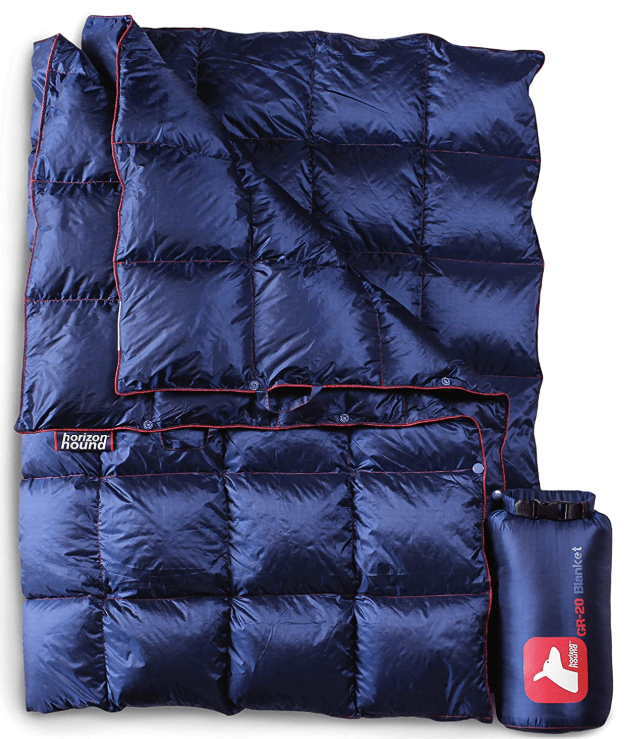 The theory for camping quilts is that the insulation that you are laying on (the sleeping bag part touching your sleeping pad) is compressed and therefore does not insulate, so simply remove the bottom half of the bag to save weight. Your sleeping pad is doing most of the insulating while you're laying in the bag. 

Best Camping Blanket Material
Down: This is going to be the warmest blanket. With all things being equal down has a higher warmth to weight ratio than synthetic insulation or wool. Down is lightweight but expensive. It's also prone to burns and tears if you're by the fire.
The biggest downside to down is it's almost useless when wet. They do make water-resistant down insulation which I recommend. If you want a closer look into down and everything wonderful about it I have an entire write up about the best sleeping bag fill here.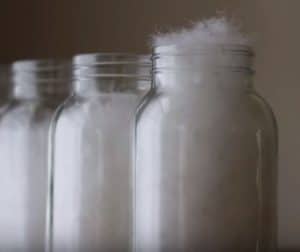 The Double Black Diamond Packable Down Throw is a blanket that is recommended over and over again and can be found for around $40 on amazon. I've seen it at Costco for cheaper though. Check the price and features on Amazon for the Double Black Diamond here.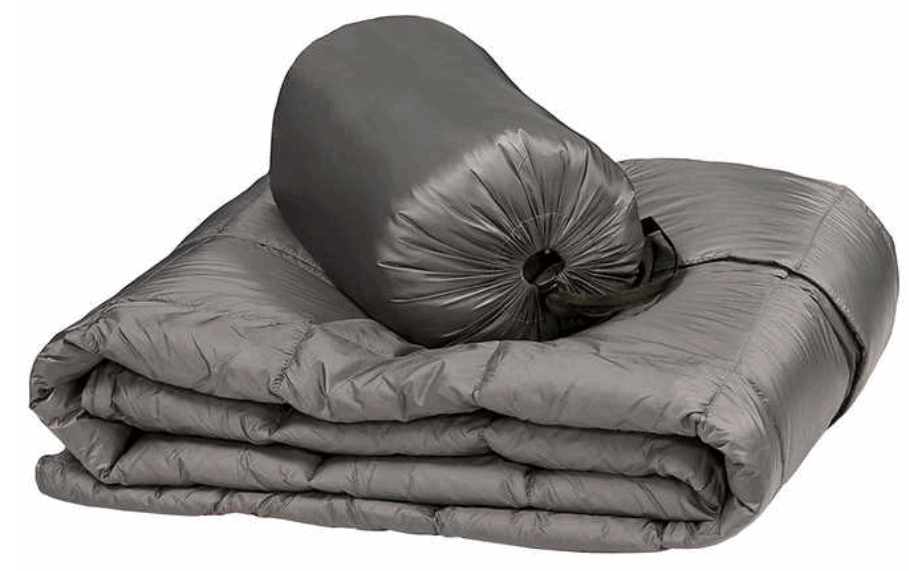 Wool: Cheap and warm. This material is also good if you're near sparks by the fire. It's the best material by the fire because wool ignites at a higher temperature than cotton and some synthetic fibers. It has a lower rate of flame spread and heat release.
Unlike some synthetics, it doesn't melt or drip. Another plus is unlike down if it gets wet it still has insulation properties. For the price and comfort, this is a good choice of blanket material.
Fleece: This material is warmer than wool and synthetic. Fleece material is made to mimic wool. A fleece blanket will wick away moisture while holding are in between its fibers. Another plus it has over down is if it gets wet it can dry out quickly. Although it's lighter than wool it's highly flammable, so be careful around the campfire.
There are a few other blanket materials out there but if you're going to Walmart, Costco, or just a thrift store to pick up something cheap these are probably your options.
Sleeping Pads
Here is a post that I go into detail about sleeping bags and sleeping pads in What Sleeping Bag Should I Choose here but the point is that you should get a high-quality sleeping pad for its insulation properties if your camping without a sleeping bag.
There are a few different sleeping pads but go for the self-inflating pads or the foam sleeping pads. Self-inflating pads use open-cell foam that has an open-core construction.
This allows the air to sit inside. As the pad unrolls, it "self inflates," although you'll need to blow some air in it to top it off. You'll have to inflate them less than an air pad to achieve your desired firmness. Just like the air sleeping pads, they can be punctured, so keep your repair kit handy.  Check out Wellax self-inflating sleeping pad on Amazon here.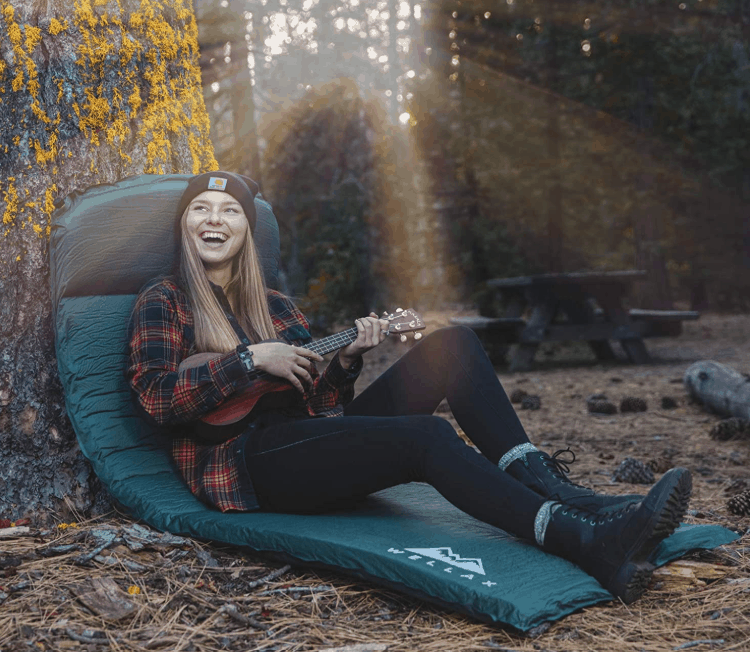 Foam sleeping pads are the large foam pads you see strapped to the exterior of hikers backpacks. They are rolled or folded and don't need to be inflated so that they won't get punctured. These pads can take a beating and are great for the person that doesn't want to worry about popping their sleeping pads.
Another great thing about them is that they are always ready for a quick break. With no setup and their rugged nature, you can lay or sit down anywhere. ALPS Mountaineering makes a great closed-cell foam sleeping pad. See the current price on Amazon here.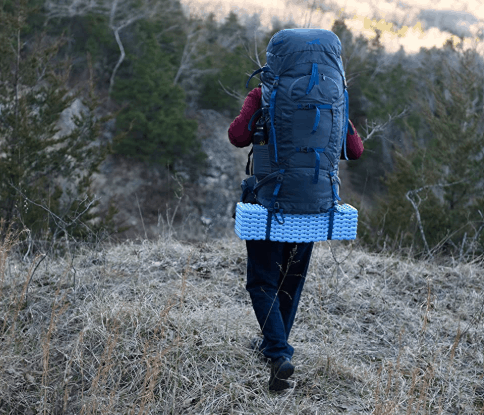 The best way of telling what sleeping pad is going to be right for you is by trying a few out. Don't feel like you're wasting money on getting a sleeping pad right now because most hikers end up with a few anyway, for different situations. 
Outdoors Sleeping Mattress 
If you're car camping or not hiking very far this is a great option. An air mattress is going to be the heaviest sleeping pad you'll ever use. Just remember to add a blanket or tarp under the air mattress to avoid getting small holes. Depending on the season it will keep the air in the mattress somewhat insulated between you and the cold ground. Check out the current price of this Coleman air mattress on Amazon here.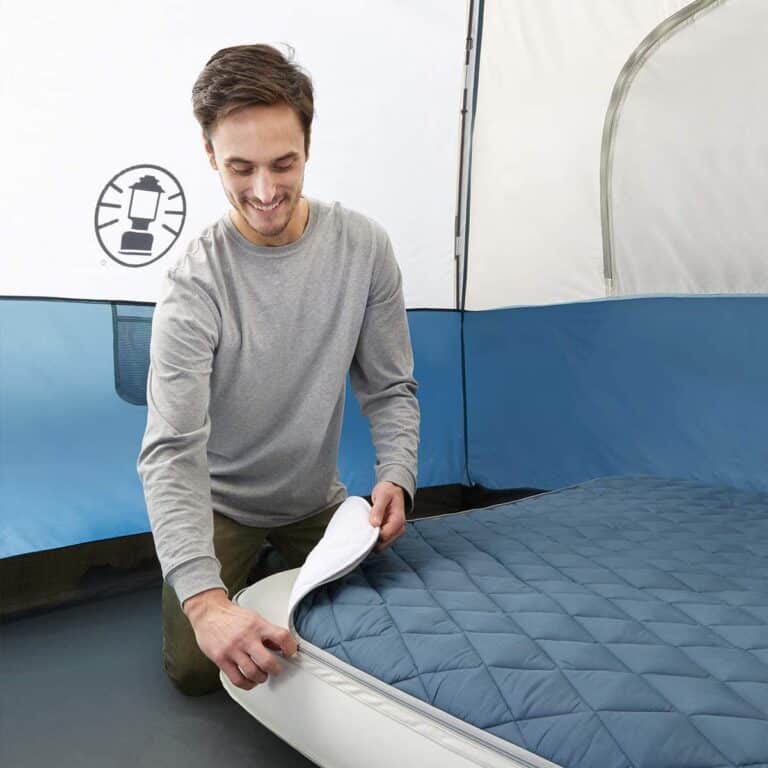 Rent Camping Gear Buying Used
We always have the option of renting and trying gear before we committed to purchasing it. Your local outdoor outfitter and big chains like REI and EMS rent outdoor equipment.  If I was to rent a bag I would want to use a liner. I'm not a germophobe but I also don't know how well that sleeping bag was cleaned. I know that when REI rents bags they include the liner with the rental. Be sure to check out your local Mom 'n' Pop places too. 
Online rentals: This is a nice option if there is no local place to rent camping gear. Lowergear.com has some reasonable rates if you only need sleeping bags for a few days. Outdoorsgeek.com is nice because they offer a "Try It" option.
They will send you new gear for rent, and you let them know at the end of the rental if you want to keep it. The entire rental price plus an additional 10 percent is deducted from the purchase price.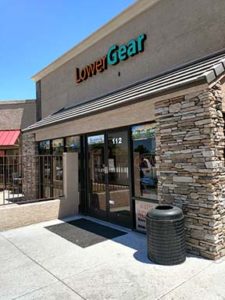 I called 7 rental places and found out what they sell, the best brands and their entire renting process. If you're ever considering renting camping gear, check out my article here first. 
Buying Used
If you can stand the thought of laying in someone else sack this is a great way to save a ton of money.  Camping and hiking can be just like any other activity where someone buys tons of expensive gear, then stops camping the next season.
After a year or two, they just want to unload all the gear taking up room in their garage. Just browsing through OfferUp there are tons of sleeping bags for sale at more than half the cost originally purchased.
A few things I would check for when buying used. Make sure the sleeping bag was stored correctly. When storing a sleeping bag especially with a down fill the bag should be stored in a large laundry bag uncompressed.
Leaving the down sleeping bag in a compression sack for long periods can impair its ability to loft fully, rendering it ineffective. If you only see pictures of the bag in a compression bag it can be a signal that it's been stored that way for a long time.
If you do decide to pick up a used sleeping bag the first thing to do is give it a good cleaning. Use the proper detergent for sleeping bags, the regular detergent we use on our clothes can damage the insulation fibers. I wrote a full guide on the proper way to wash and care for a sleeping bag here.
Whether you have the so-called right gear or not the important thing is to get outside and start enjoying yourself. If you have an alternative to a sleeping bag let me know in the comments!