With rolltop backpacks, you have the best of both worlds, function, and form. Rolltop backpacks excel in many aspects of backpacking; they really are a great choice in many scenarios.
This article isn't all about my love for rolltop backpacks, I've been using them for years and so I know all the flaws on why they might not be a great fit for you and your situation. I'll give you the true pros and cons of rolltop backpacks.
What Is a Rolltop Backpack
A rolltop backpack is a pack that the main large compartment that is secured by pressing the two pieces of fabric together to make a seal. You then, roll down at least three times to make a waterproof seal.
If you like to get a visual of what I mean, check out the article I have on how to properly close a waterproof rolltop dry bag.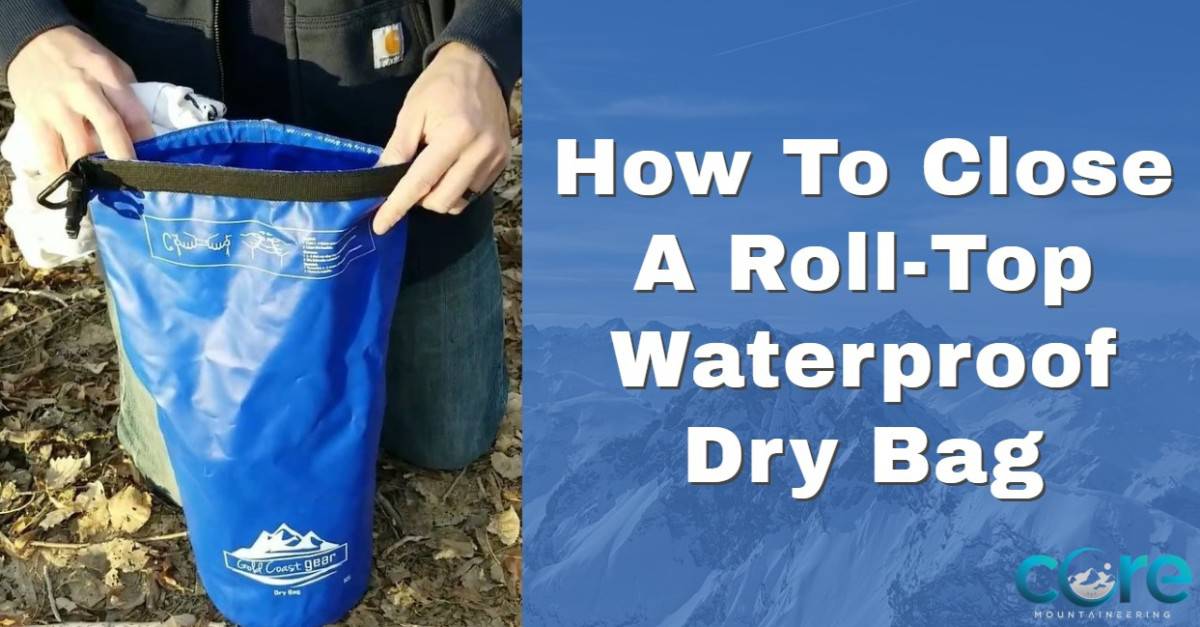 I use the comparison to waterproof dry bags because any good dry bag will be a roll top for the same reasons I'll go over in the pros list.
Another distinguishing feature of a rolltop backpack is not having a zipper to close the main compartment. Why you might ask? Because zippers suck!
Zipper break or blow out when you pack your backpack too tight. They get stiff in the cold, and a genuine waterproof zipper is expensive.
If you're interested in this waterproof backpack, you can find it here.
Now that we covered what they are, let's get into the pros and cons of a rolltop backpack!
Pros of a Rolltop Backpack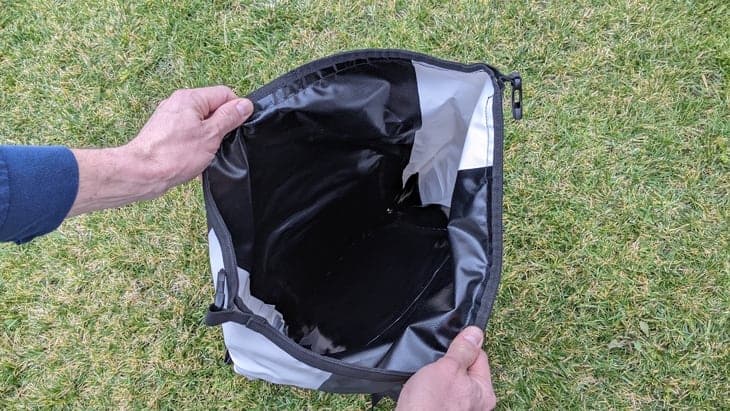 Large Top Openings
I've had a few backpacks that are zippered with a large opening but never a hiking backpack like this. With a rolltop you're able to throw all your gear in quickly; this is nice when it starts pouring down rain and have to find shelter.
As you put gear inside you don't have to worry about snagging it on a zipper, potentially causing a rip on the zipper for fabric. You're not going to have a great time If your main compartment zipper breaks when you're days into a backpacking trip.
Expandable Storage
Is it really expandable? No. not really. But, if you have a five to seven-day-size hiking backpack but are only going to use it for a day or two then you're wasting space right?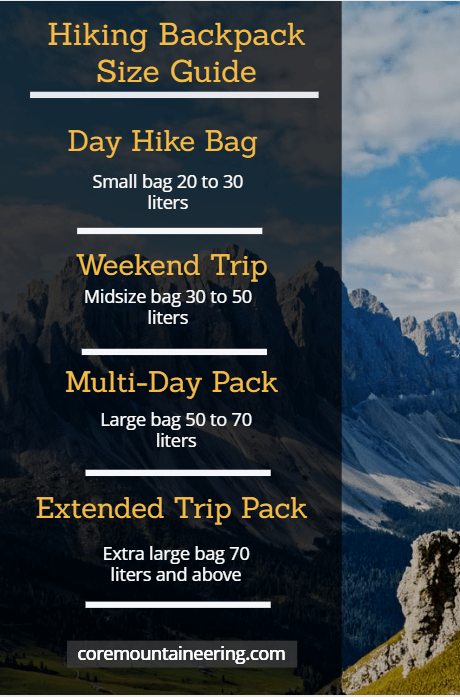 Not with a rolltop backpack. A large rolltop pack allows you to just keep rolling down into a smaller size. This means all your backpacking equipment will stay nice and snug, even though you have a large pack.
People have emailed me asking what size dry bag they should get. I always replay with a size larger than they think is needed because you can just keep rolling down to a smaller size.
If you like to see how much will fit into every size dry bag, check out our article, How Much Gear Fits in Each Size Dry Bag.
Truly Waterproof
Deciding to have a rolltop backpack means you'll have a tight seal to get rain and dust out. Theirs a good reason good dry bags are all roll top bags.
Folding the fabric at least three times will make a tight seal, much tighter than a zipper could be.
You're not going to wear out to fabric like you would a zipper. That's why roll tops last for decades.
If you drop your pack in mud the way it seals is going to be the same, unlike a zipper. Have you ever tried zipping up a bag with mud in it?
Fewer Zippers to Break
I know I keep knocking on zippers but I have had them blowout on me when I was on the trail. The lack of zippers will also be a con but we're talking about the main compartment not having a zipper is a decent plus.
We tend to pack most of your gear in that main compartment so it's important that your backpack keeps it main opening sealed for the elements. Another benefit leads us to compression.
Top Compression
With your main compartment safe from dirt and water with a rolltop backpack, you'll also want to compress your gear down. This saves space making it easier to carry a large load. Purehiker (purehiker) has a good article on how to compress your backpack down.
It's easier to compress your gear down with a rolltop than cinching down straps when you have to worry about a zipper's integrity.
Fewer Straps
having fewer zippers and better top compression plays into having fewer straps on your backpack. Because you're able to compress by rolling down the main compartment you won't need as many straps to cinch down. So, less chance of breaking attachments on your pack.
Price of a Hiking Backpack
Roll top backpacks are usually cheaper to manufacture. Less material and fewer attachment points. They can pass those savings on to you or they can put those savings into the material of the backpack. Overall, you get a better pack as a cost-savings.
Those are the biggest pros when it comes to rolltop backpacks. Now let's look at the cons.
Cons of a Rolltop Backpack
You'll see that it's not all rainbows and sunshine when it comes to rolltop backpacks. While I do like the minimalist style they provide there are drawbacks suck as fewer pockets and attachment points for your gear.
Fewer Pockets
With rolltop backpacks, I tent to put or stack all my gear in the main compartment. This might be a little unorganized for some hikers. There are ways around feeling unorganized by using different sizes and colors of dry bags that I recommend and use.
In my Ultimate Guide to Waterproof drybags, I show how I organize the inside of my pack with different dry bags. This is a cheap and effective option you should look into.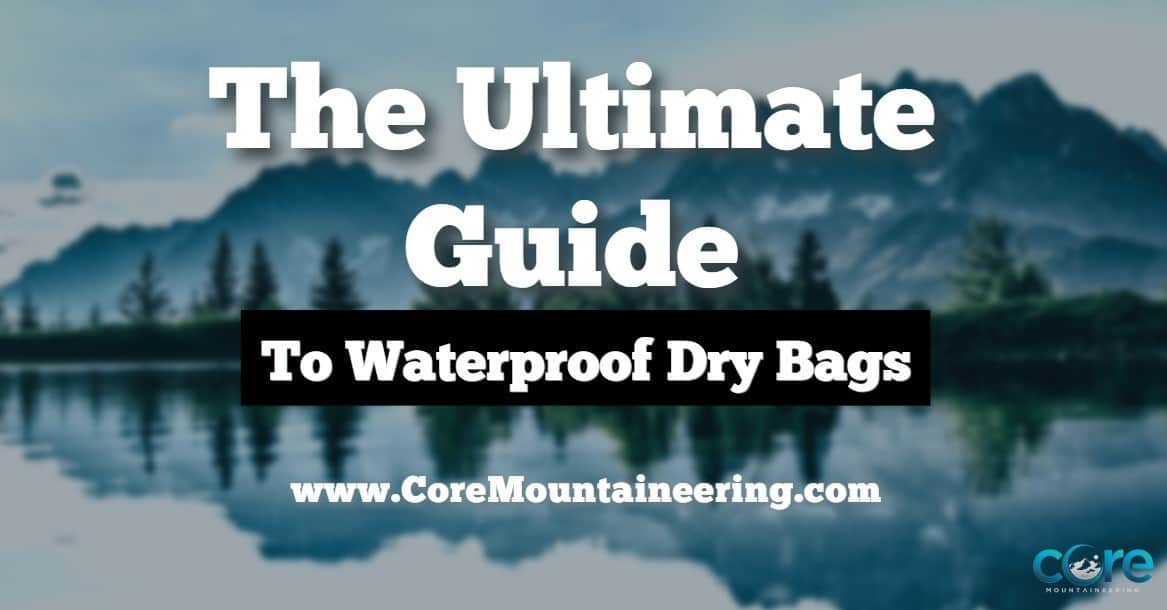 With that being said and a way to work around it, the lack of pockets can still be a problem. If you're a photographer it's nice to have quick access to your camera gear in a separate compartment.
Even a quick pocket for winter items such as a benny or winter gloves is nice to have. I like to steam fish as I hike so it can be a bit of a pain to dig for my little tackle box.
If you're looking for a hiking backpack with extra pockets I'd recommend the Osprey Atmos AG. It's my favorite non-roll top backpack and you can check out all the features here.
Fewer External Attachment Points
Most of the rolltop hiking backpacks you'll find won't have side compression straps. These are straps on the side of the backpack to squeeze your gear down further, tightening every up.
There are a few reasons for the lack of compression straps.
This can interfer with closing and rolling down the main compartment. You might not get as tight as a roll down as you dog ear the fabric down, (remember, folding at least three times).
If the main selling point of a roll top is to be waterproof, this adds another area for water to seep in.
This can be a deterrent If you like to attach a lot of gear to the outside of your pack for quick access.
Best Overall Rolltop Backpacks
Since we covered the pros and cons of rolltop backpacks you have a good idea if they are for or not. These are some of my recommendations for the best backpacks that can fit your situation.
Core Mountaineering 40L Waterproof Dry Bag Backpack
This is the one I'm wearing in the above picture. It's 40 liters which are large for a dry bag backpack. It comes with two side pockets and is waterproof.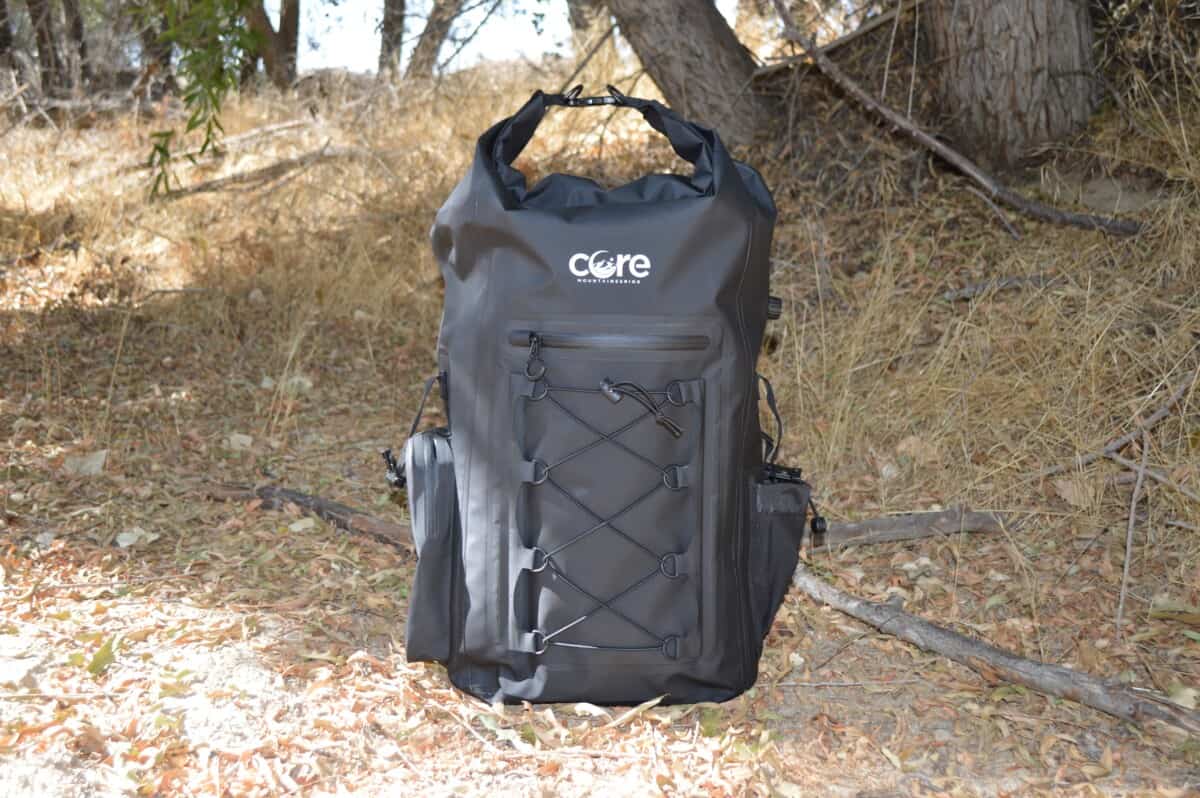 The backpack also has a few features for comfort, like the mesh back and side air relief valve to make sure you get a tight compress with no air inside.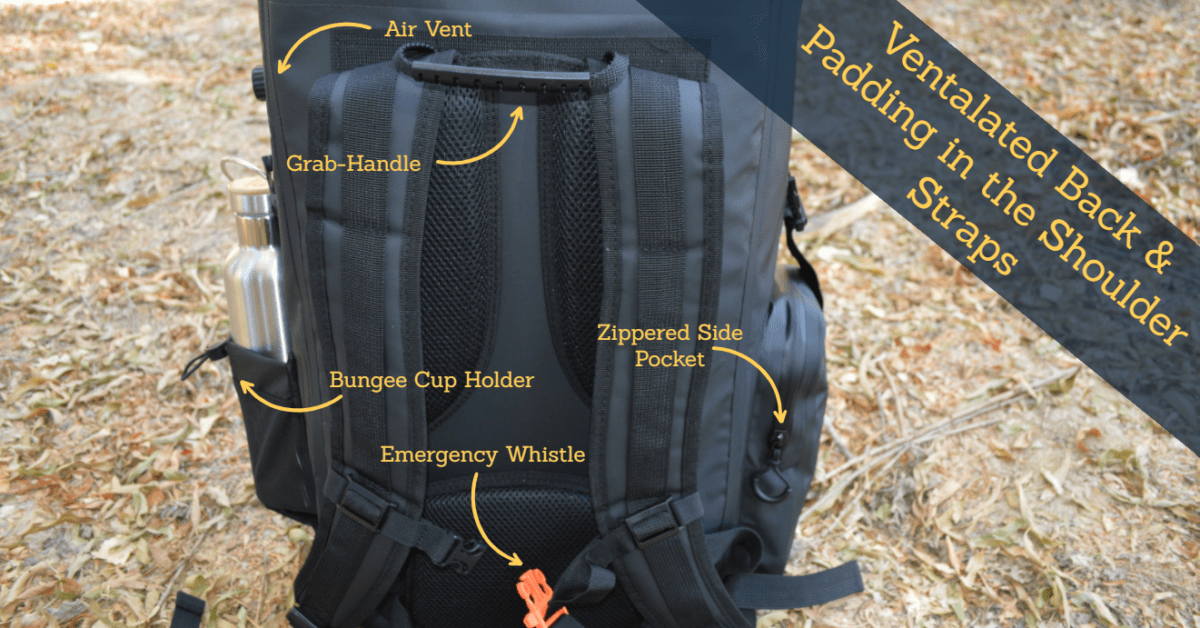 You can find all the features and the current price here.
Granite Gear Crown 2 60 Backpack
What I like about this backpack is that it's a rolltop with a top lid. I haven't found too many like this and it's a great choice if you want all the features.
Side compartments, shovel pocket in the back, and plenty of attachment points.
You can find the current price and all the features of the Granite Gear Crown 2 60 Backpack here.
Wrapping Up
With all the advantages you can see why I like the rolltop packs so much. You just need to be aware of the pros and cons to make an informed decision for your expectations.
Do you have a favorite backpack you'd like featured in this article? Leave us a comment down below on your thoughts!