Polyester is a fabric that makes a great option for outdoor clothing because of its versatile qualities. Polyester is one of the most popular fabrics used in clothing today and is also used as a synthetic filling in various outdoor products such as sleeping bags, so it must be pretty warm, right?
With many of you planning hiking and camping trips, we decided to take a further look at polyester as an insulating clothing option so we can answer the question: "How warm will polyester keep you?"
How Warm Will Polyester Keep You?
We will discuss what polyester is, the advantages and disadvantages, and what outdoor clothing and gear products it is used in, let's answer the big question: how warm will polyester keep you?
The simple answer is pretty warm.
The long answer is polyester will keep you warm when needed, but polyester does not puff and fluff like down, which hampers its ability to insulate because heat may escape.
For optimal warmth, down would be the best option, but polyester is an effective and cost-efficient fabric for your outdoor adventures. Columbia makes a 100% polyester shell jacket. It's water-resistant and acts as a windbreaker. You can see if it is still available on Amazon here, Columbia men's ascender softshell front-zip jacket.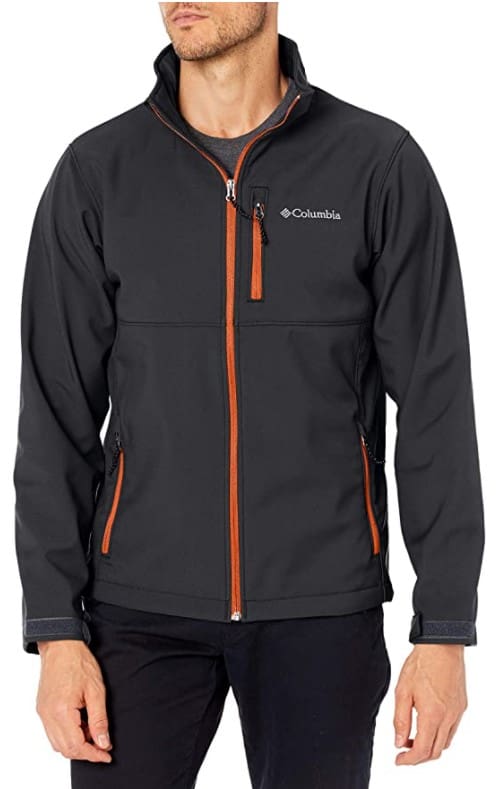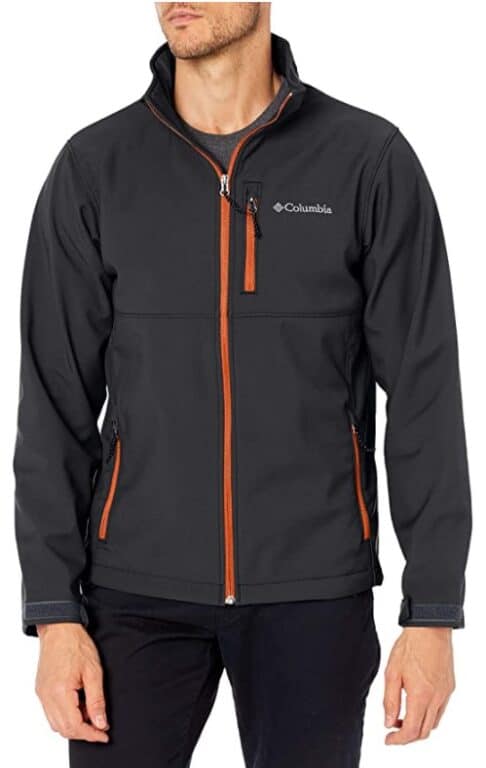 What is Polyester?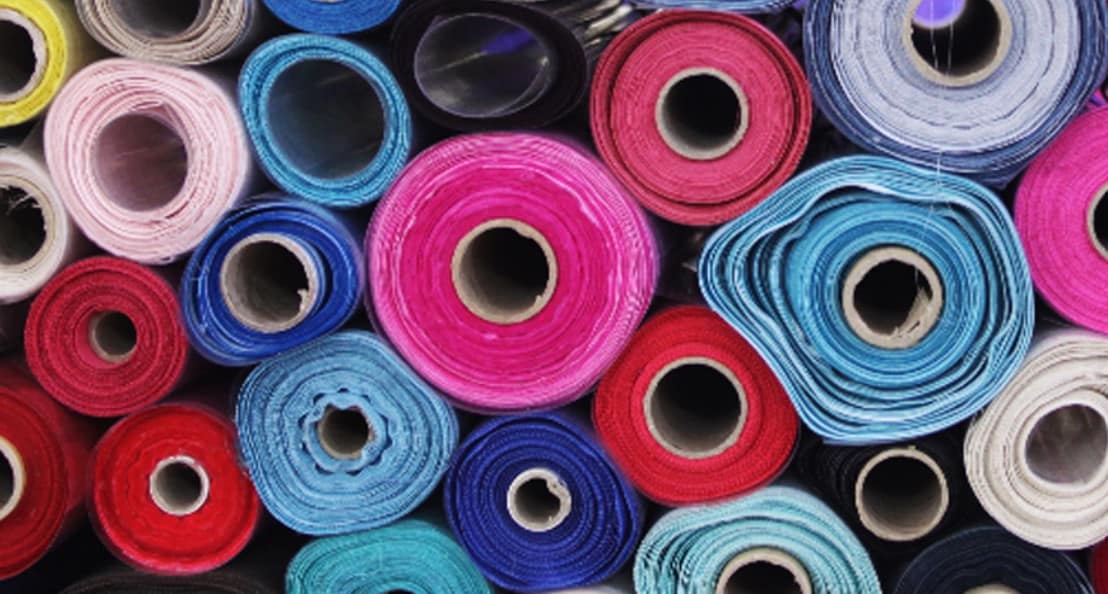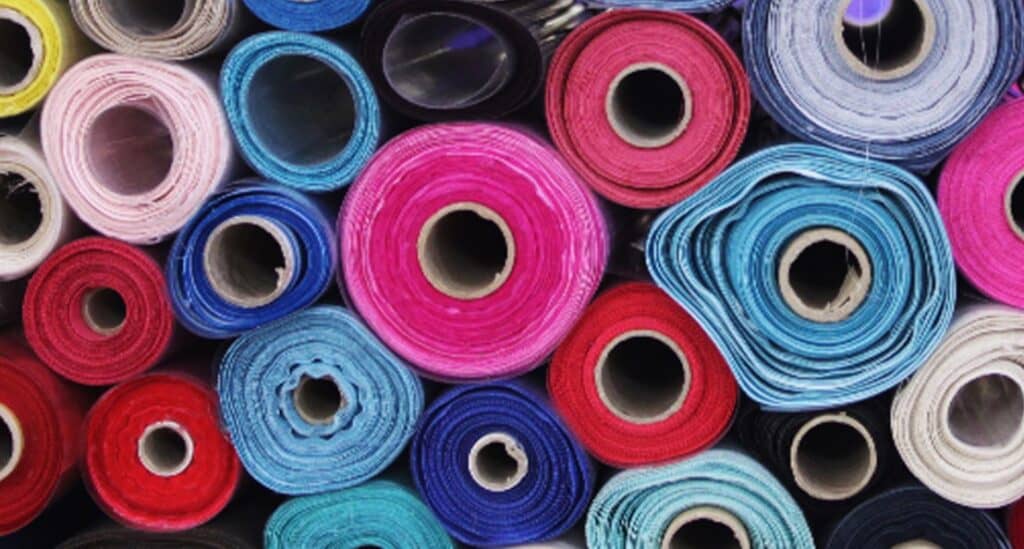 To put it simply, polyester is a kind of plastic and is usually derived from petroleum. There are many polyester variations, but the most popular variation used in packaging and clothing is made from a synthetic, human-made polymer called polyethylene terephthalate (PET).
Other variations of polyester include PCDT polyester and plant-based polyester. PCDT polyester is similar to PET polyester in its creation but has a different chemical structure, while plant-based polyester is biodegradable.
For more information on polyester properties and creation, visit Sewport.
A Brief History of Polyester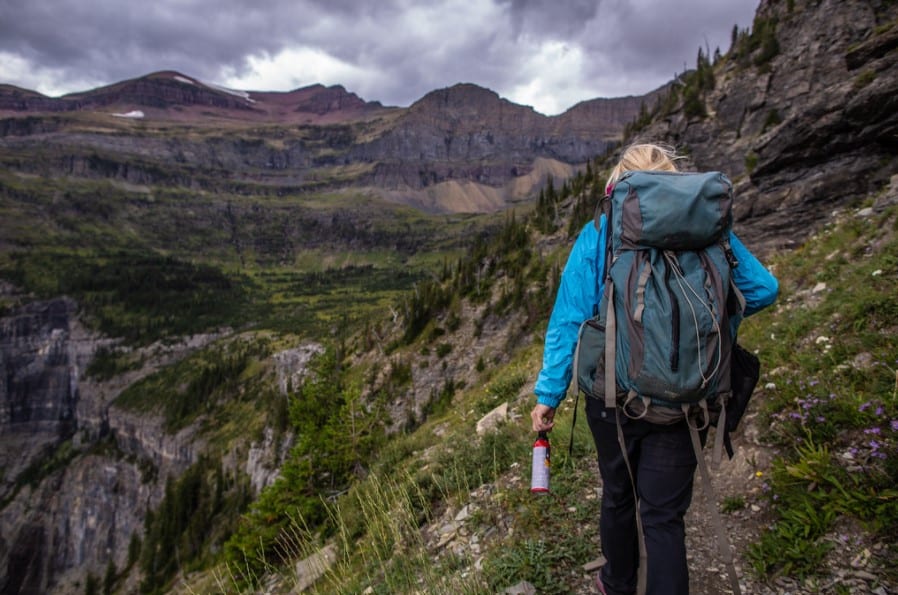 Polyester was developed in the 20th century by American and British scientists. While polyester development began in the late 1930s, polyester was first introduced to the public in 1951 as a wearable material.
It increased in popularity until the 1970s where it became infamous because it was deemed uncomfortable to wear because of the double knit nature of polyester at the time. Thanks to innovations in technology, polyester fabric, and fibers have improved.
Polyester Advantages
The fabric is strong.

Durability. It is resistant to stretching and shrinking. It is wrinkle-resistant and it is mildew-resistant.

It's hydrophobic and quick drying.

A great advantage for us hikers is that polyester retains its shape, which is what makes it great for outdoor clothing and gear.

It's easily washed and dried.

Polyester is versatile. It can be manufactured with other fabrics to achieve better products. 
Polyester Disadvantages
Polyester will not wick moisture away from the skin. Breathability varies depending on the yarn size and knit, as well as if it is blended with other fabrics such as cotton.

It retains odor which makes it not the ideal choice for long-term hiking and backpacking trips.
Polyester is a rougher fabric which means, unlike cotton, it lacks a soft texture. This can be troublesome for people with sensitive skin.
Polyester in Outdoor Clothing and Gear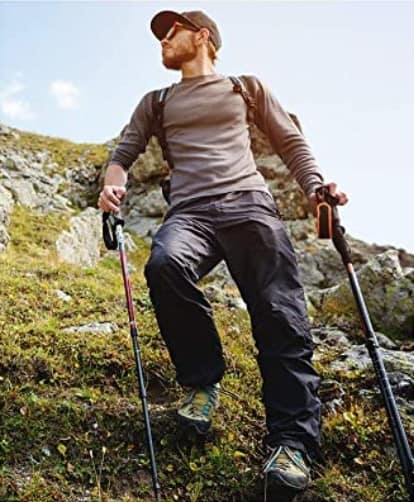 Polyester in clothing has come a long way since the suits of the 1970s that were made with larger polyester fiber.
Innovations in technology have continued to improve the quality of polyester, which is a popular fabric option in summer and winter clothing production. When making your outdoor clothing fabric choices, it is important to look at polyester qualities to help inform your choice.
Think in Seasons
When deciding to purchase polyester for summer clothing, it is important to remember that polyester by itself is not breathable. The moisture produced by physical activity will not be wicked away, leaving you hot and sweaty.
You will want to consider a thinner, breathable fabric for your summer clothing options. Polyester blended with fabrics like cotton will help wick away sweat and leave you cooler on your hikes.
On the other hand, polyester in winter clothing is a suitable insulating choice for your outdoor adventures because it will help lock in heat in colder temperatures. 
Backpacking Base Layers
Base layers are the clothing layers that sit close to your body and act as a "second skin." It could be a t-shirt, long-sleeve shirt, leggings, or long underwear.
To work effectively, base layers should fit your body snugly. Polyester is frequently used in base layers because it is inexpensive.
It is quick-drying, which is essential in the winter if you are sweating underneath all of your layers. Keep in mind, though, that polyester by itself will not wick away moisture.
You can also look for a polyester and wool blend as a base layer. Carhartt makes a blend like this that's available on Amazon here, Carhartt Polyester-Wool Base Layer.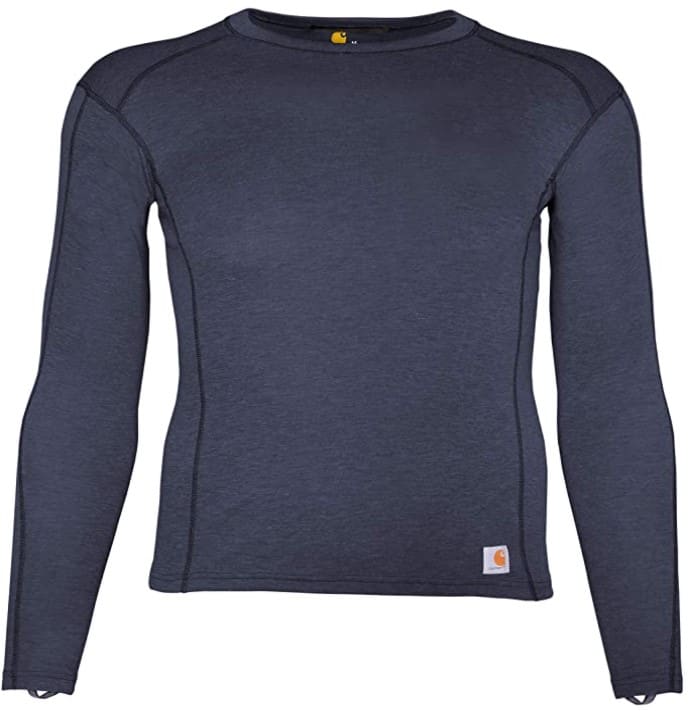 Hiking Mid-Layers
If you're unfamiliar with mid-layers, basically this layer provides extra insulation to help retain your body heat. It's very common for a mid-layer to be a puffy jacket of a sweeter made from fleece.
You may also be familiar with "fleece," a popular mid-layer made from polyester synthetic wool. Fleece was created to maximize the benefits of-and even surpass-wool at a cheaper cost.
Fleece is breathable, remains warm even when wet, and provides a soft no-itch feel.
Outerwear
Softshells: Polyester is a popular synthetic filling in softshell layers or the layer between the mid-layer and outerwear.
Puffer jackets, a popular hiking and backpacking out layer, because it's lightweight, cheaper than down filling, and resistant to water which means that it will keep you warm even if it gets wet. 
Rain Jacket: Polyester plays a big role in making rain gear. It's is used as a lining because of its durability and hydrophobic properties.
I've already mentioned Columbia men's ascender softshell jacket but another great looking 100% polyester jacket is the Global Blank rain jacket. Not only does it look good but it also features waterproof pressure resistance matte finish eyelets and zippers, that will help in light rain or dewy morning. Check to see if the Global Blank rain jacket is still available on Amazon here.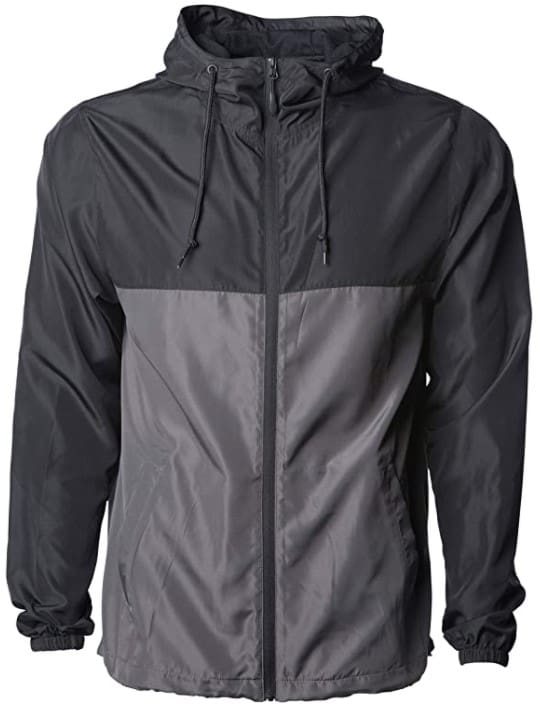 Hiking Pants
This fabric is also used in pants such as hiking pants, rain pants, and snow pants. There are models made for all kinds of activities and weather conditions. Looking around the hiking pants community, this is where polyester really shines when it comes to hiking and backpacking outerwear. Hiking pants made from polyester hit all the marks, with being, lightweight, water-resistant, and cost-effective. 
Toomett makes 100% hiking pants that have the added benefits of converting into shorts. While you do have a lot of options for hiking pants Toomett makes it all more compelling at their low price. You can see if these Toomett pants are still available on Amazon here.

Polyester Outdoor Gear
Polyester is also used as a filling in a variety of outdoor gear products. On our journey to discover how warm polyester will keep you, we will focus on sleeping bags and even sleeping pads because they are key to keeping you warm while you sleep under the stars.
Polyester is a popular synthetic material used in sleeping bags and sleeping pads because they are a cheaper alternative to down sleeping bags.
The Best Alternatives to Polyester
Down Feathers
Down has a reputation of being the ultimate insulating material because it is lightweight, and the structure of down feather locks in air. But it comes at a hefty price.
The higher the fill-power, the higher the price, and the more lightweight your gear will be. Keep in mind, when down gets wet, it loses all of its insulation power, so it might not be suitable in wet environments.
We have a great article about down. It's geared towards sleeping bags but the information about down will apply to outdoor clothing as well. You can check out our article here, What Is the Best Insulation Fill for a Sleeping Bag?
Wool
Wool is an excellent insulating layer, and it is making a comeback after the increase in popularity of synthetic products. Merino wool is especially soft. The beauty of wool is that it keeps you warm even when it gets wet. It really is the best of both worlds, dry and warm. 
Merino wool hiking socks are popular among backpackers and can even prevent blisters. Check out Darn Tough's merino wool hiking socks on Amazon here.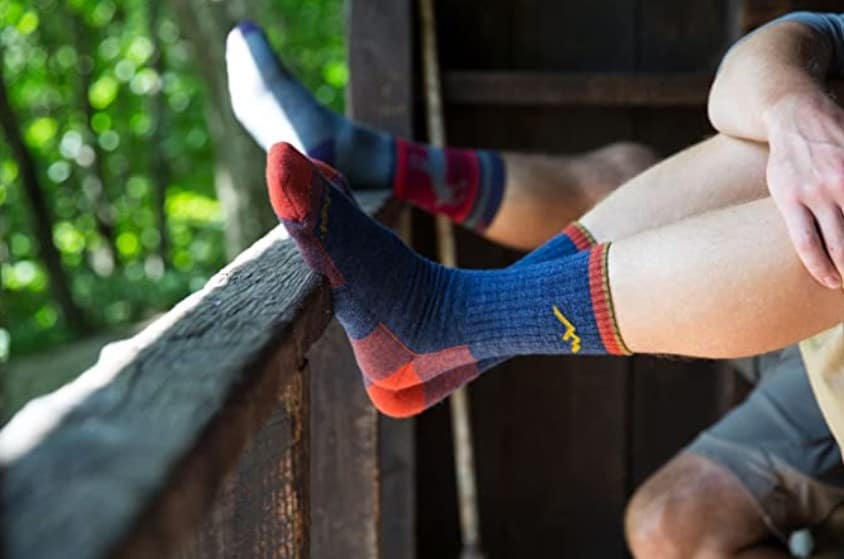 Wrapping Up
With all the countless materials available to us backpackers it can be challenging to pick out what's going to be the best in different situations. What I like about polyester is that this material does so many things right, it really is one of the best all-around best materials for mountaineers.