Best Camping and Hiking Stove Guide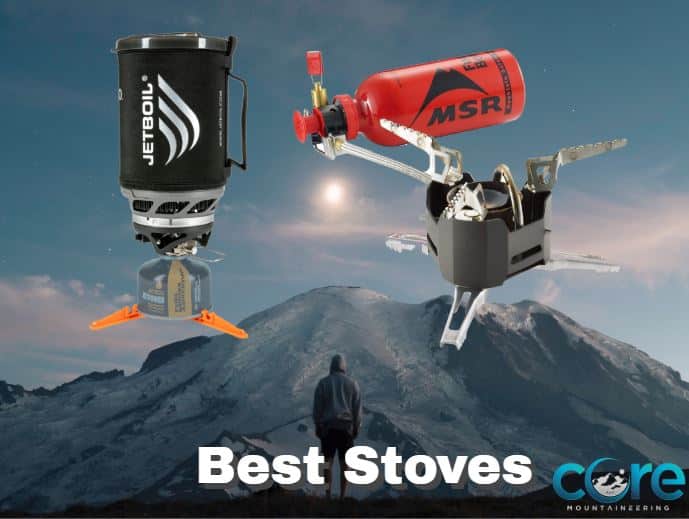 There are a number of important factors to consider when choosing a camping and hiking stove for your next trek, so before you rush for any stove on the shelf, think about your purchase and how you're going to be using a stove before you head to the mountains.
After endless research and using a dozen stoves, I can say without a doubt that Jetboil makes the best camping stove. They have built a super-dependable stove & systems that pack light, sets up quick, and achieve rapid boils in minutes. Better yet, these stoves are versatile and adaptable, whether you need to boil fast or simmer slow. Jetboil has unrivaled power and control you need to go gourmet from basecamp to summit and everywhere in between. See the current price of the Jetboil Flash on Amazon here.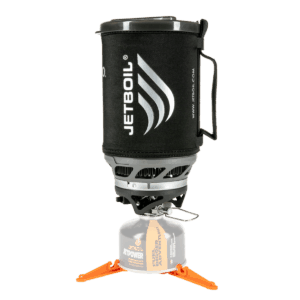 I've used their older system for ten plus years and still find no need to upgrade. In high winds and freezing weather, it's quickly boiled water in no time. I highly recommend staying clear of cheap knockoffs and cheesy stoves.
Video of Alex Honnold  showing off the new Jetboil
Jetboil Flash Camping Stove Cooking System
This is the standard Jetboil that I use. These are more fuel-efficient due to the way the heating surface is designed. I also like this because it's an all in one system with a measuring bowl included. It has a reliable push-button igniter that's never failed on me. Included are little legs for stabilization and color indicated insulated sleeve. The system packs nicely together with the fuel sliding into the cup when packing it into your backpack.
Jetboil MiniMo Camping Stove Cooking System
The Jetboil MiniMo is shorter and wider than the standard Jetboil Flash. This makes it easier to get a spoon or fork into the pot to eat straight out of. It has a sensitive fuel regulator to quickly boil water or make the perfect scrambled eggs. See the current price of the Jetboil MiniMo on Amazon here.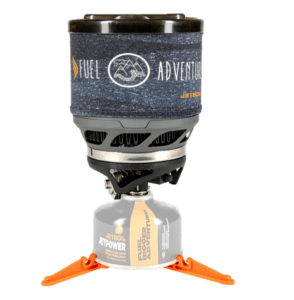 Video of Alex Honnold  showing off the new Jetboil MiniMo
MSR XGK EX Extreme
While I love the Jetboil for high altitudes and harsh conditions, it's pretty much conventional wisdom that liquid-fuel stoves work best. Canister-based stoves do have much better cold-weather performance than in days of old, but they still can't top white gas. The MSR XGK EX Extreme is the perfect choice if you're going to be in these conditions. See the current price of the MSR XGK EX Extreme on Amazon here.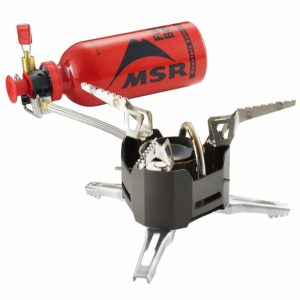 This is a slightly updated version of a stove that has been on high mountains for something like two decades or more. Burn white gas or nearly anything else that's combustible and wet. Recent improvements include a self-clean feature and feet that lift the stove a little off the ground.
MSR Expedition Field Service Kit –

0.16 ounces
If you do decide on the MSR XGK EX Extreme, they make a nice field serving kit to go along with it. This will be useful if the stove ever has a problem while out on the trail. The last thing we need is for our stove to be down days from our vehicle. Check out the repair kit on Amazon here.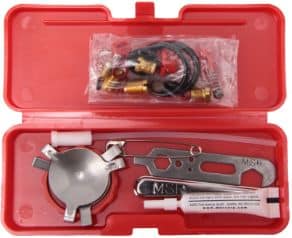 This kit has a full lifetime warranty with great reviews from people that have used it in the field.
These are my top recommended camping stove I have found. Overall, I know you'll be happy picking one of these up and trying them out on your next hiking trip.