Core Mountaineering 40L Waterproof Dry Bag Backpack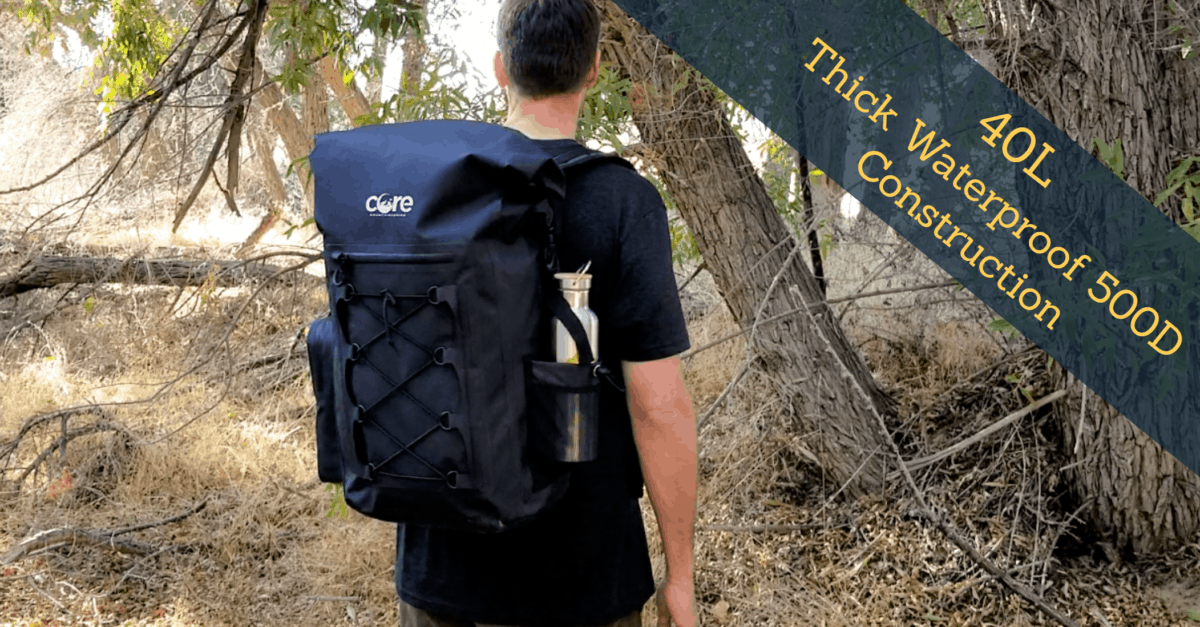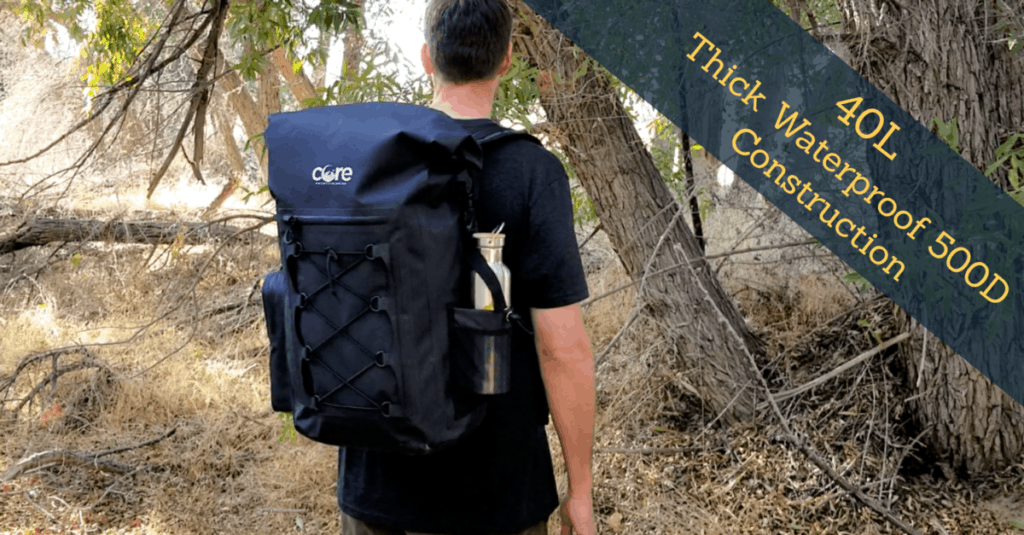 Protect Your Outdoor Gear From the Elements
Keep your gear and valuables dry and protected with this large 40L dry bag backpack. Perfect for any outdoor activity where you need to keep your stuff from getting wet, even in a downpour, or sitting on the floor of your boat.
Durable & Comfortable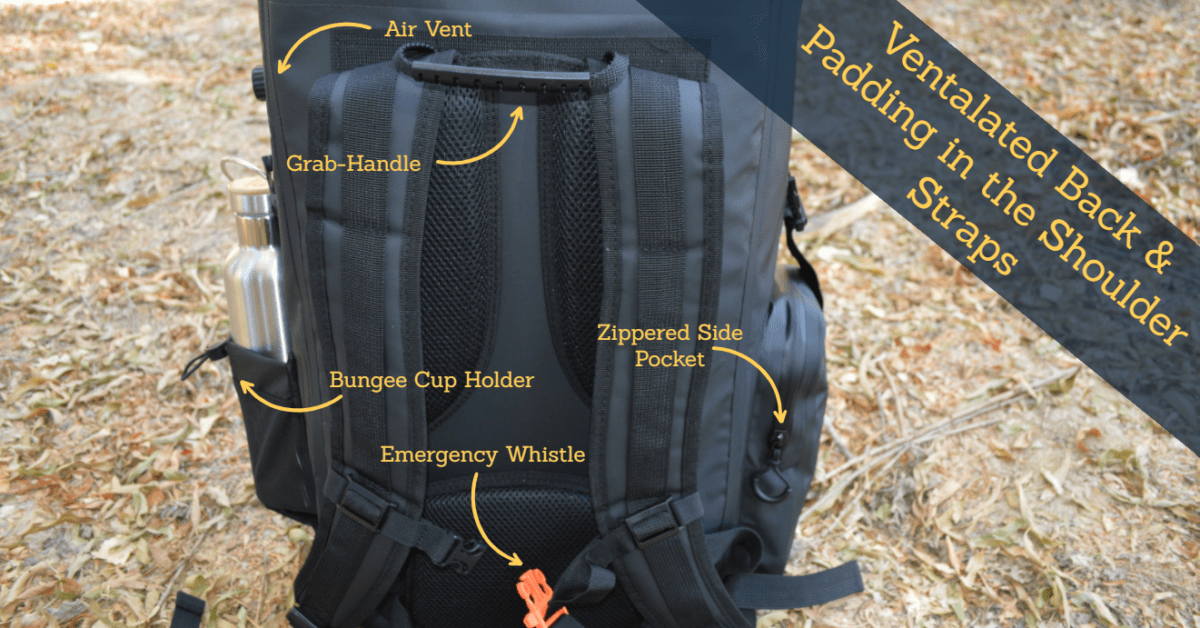 Our dry bag backpack comprises heavy-duty 500D Vinyl-coated woven polyester with welded and watertight seams, ensuring that your gear is kept dry. Padded shoulder straps and padded back support areas on the backpack itself make it easy to carry a heavy load for long distances.
This ventilated mesh back helps dry perspiration when you're carrying it. The mesh drys quickly from the lake water. It has a concave cavity, so there's an ample air space behind your back to help evaporate moisture.
Inflation and Compression Valve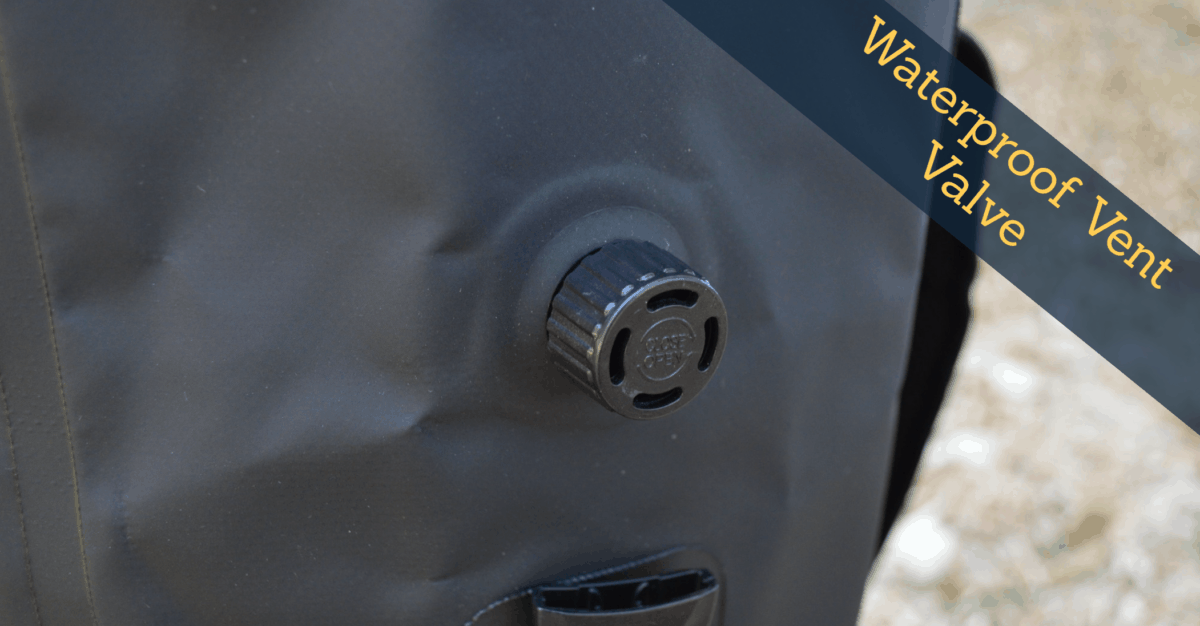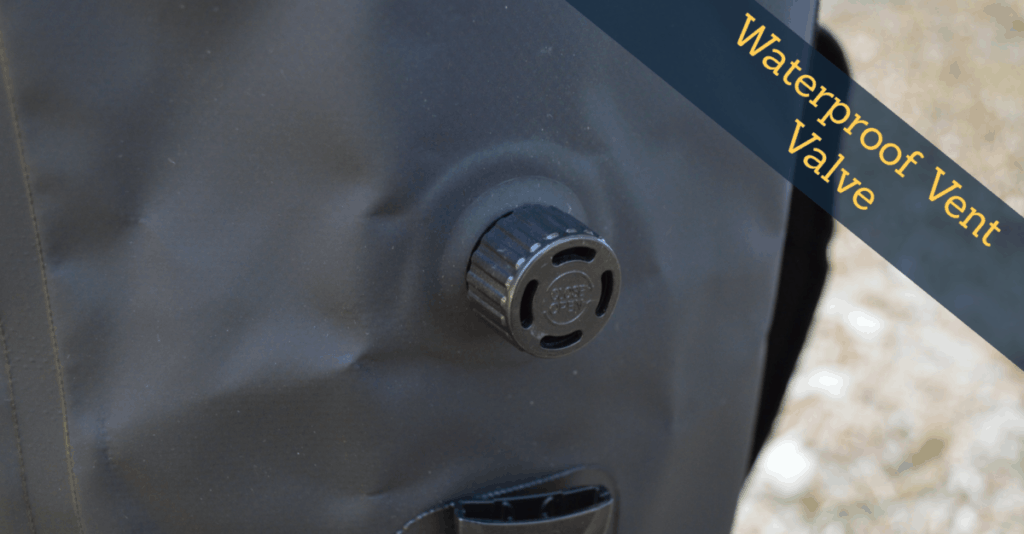 Our unique and waterproof vent valve pushes air out of the dry bag, helping the dry bag backpack compress further after being sealed. The vent valve is more durable and more reliably waterproof than waterproof/breathable fabric membranes.
Multiple Ways of Closing the Backpack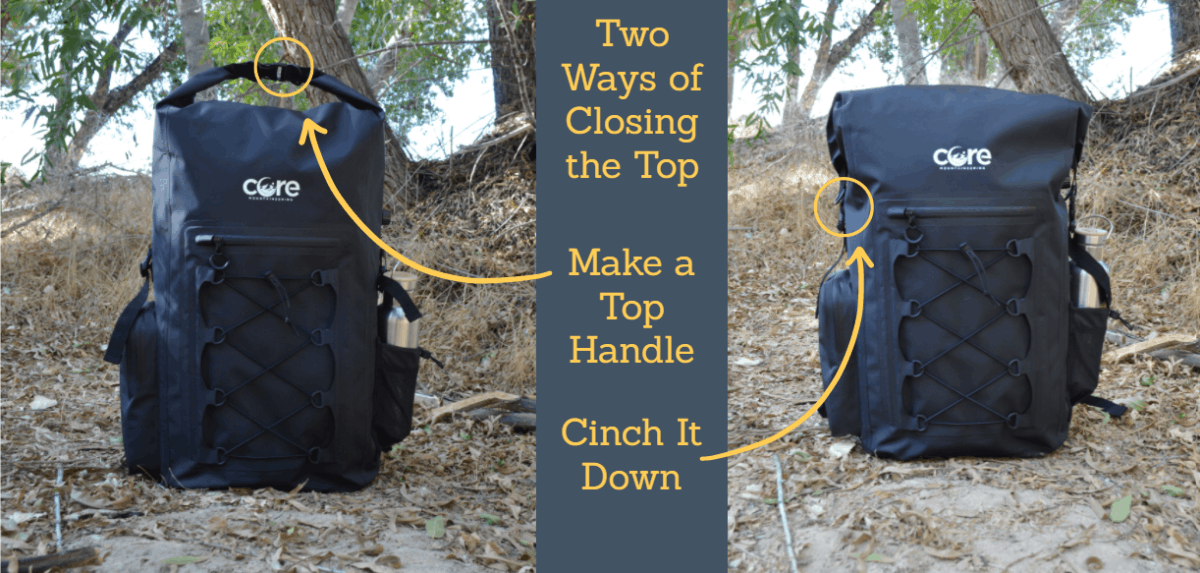 It's your choice! If you want to secure your pack down all the way and squeeze every bit of air out or you want an extra handle. There's already a handle on the back, but you might want something extra to grab onto.
Side Zippered Pocket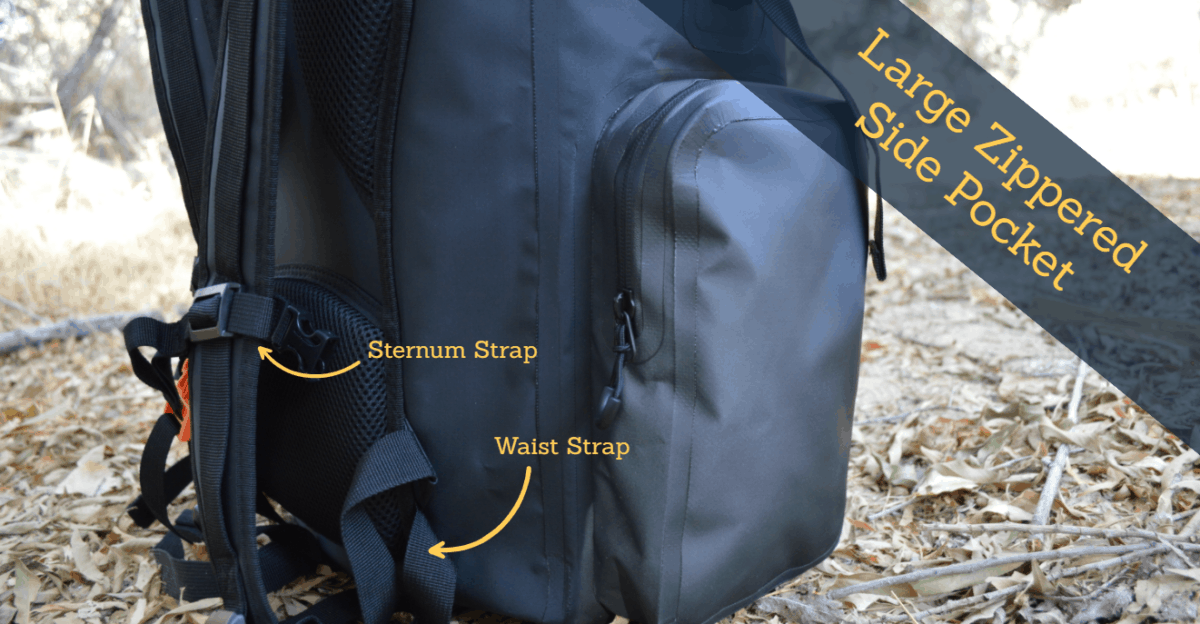 Quick side access pocket to grab items needed fast. No need to look for that small piece of gear in the main compartment. (due note the outside zippers are only water-resistant – the main compartment is fully waterproof, though) 
Large Bungee Mesh Side Pocket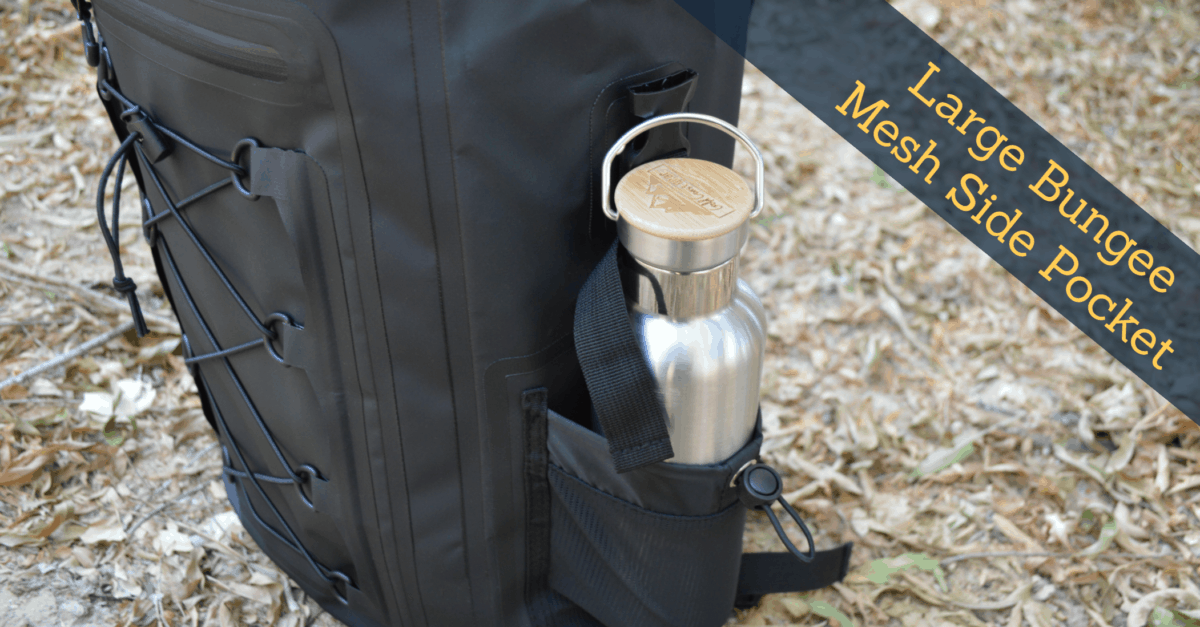 Added mesh side pocket provides extra areas to access items easily. This fits small and large water containers while keeping them secure on your pack.
Bungee Cord Back With Top Zippered Pocket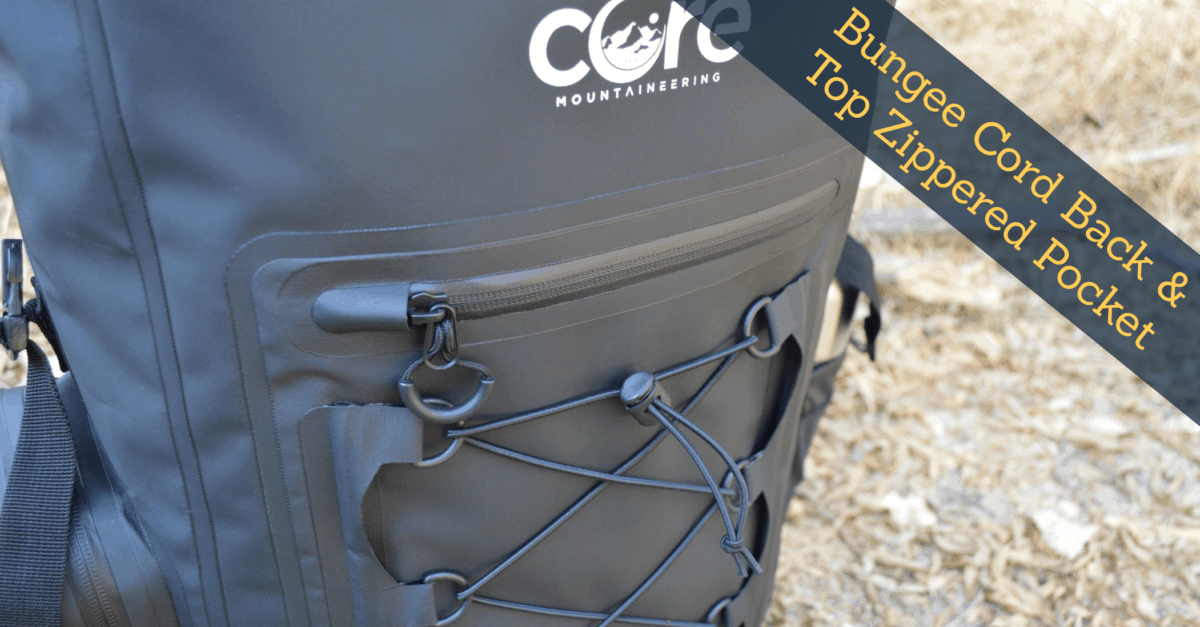 There's tons of add-on and extra feature on this backpack. With this bungee cord pocket, you'll be able to strap all your extra gear on the outside of the pack.
White Color Variant Available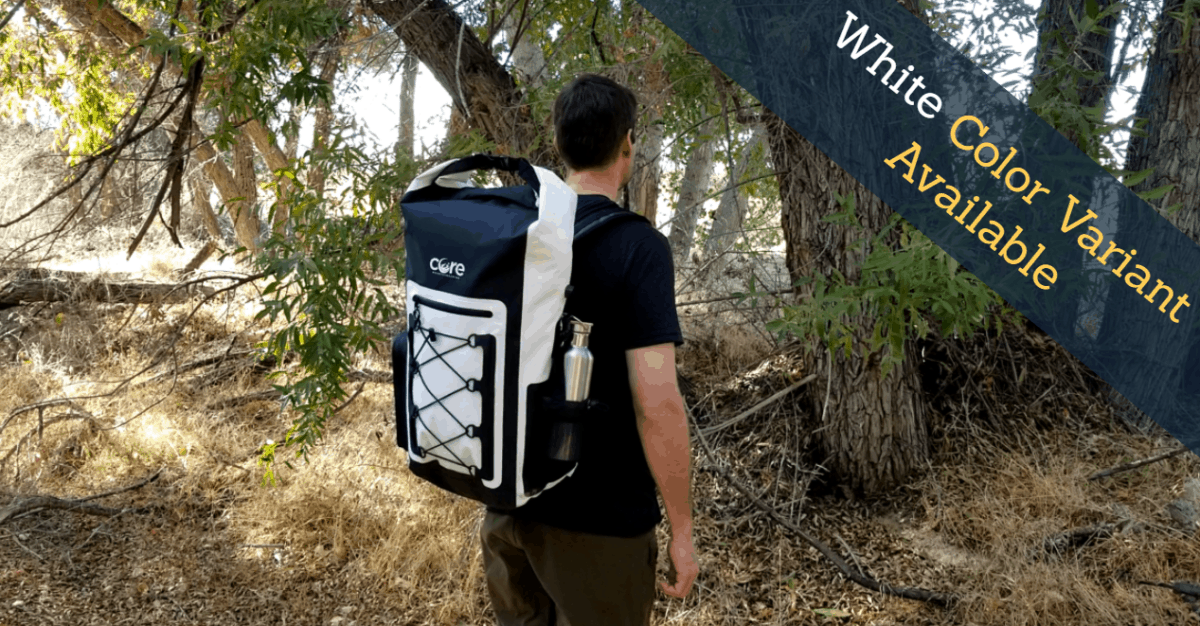 If you win a Free Backpack, just let me know if you want the white option.
If you have any questions, reach out on our Facebook Page or leave a comment below, and I'll answer you there.
Click Our Logo Below to go to Our Facebook Page