Best Camping and Hiking Dry Bags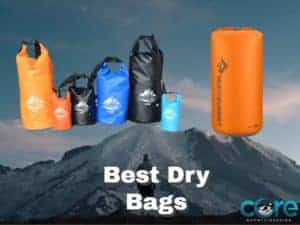 Gold Coast Gear Dry Bags
These are not lightweight dry bags. They are the most durable dry bags on the market at a great price though, and they're made to last. Constructed out of 500D Tarpaulin PVC 0.50mm thick means they will last for years and stay waterproof. No unnecessary features like zippers on the size or windows to keep the cost down for you. Just quality, durability, and keeping your valuables dry. All bags come with a shoulder strap for in case you want to use them a waterproof day packs. All of their products come with a lifetime warranty. See the current price of the Gold Coast gear Dry Bag on Amazon here.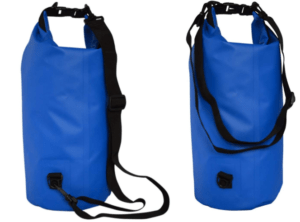 Sea to Summit Ultra-SIL Dry Sack –

1.4 ounces (8 liters)
Sea to Summit makes the best ultralight dry bag. I'd urge you not to go cheap if you're looking for a thin and light dry bag because a poorly made bag is going to get tiny holes, defeating the purpose of a waterproof bag altogether.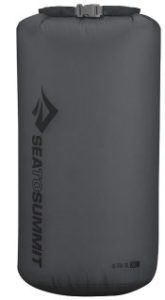 One of the best features of these dry bags is the replaceable locking clips. They have a small screw just in case it ever breaks.
I have a ton of experience trying to find the best dry bag on the market. These are the best ones I have found and use them all the time. When you pick up a few of these, I know you'll be happy with them too.